Created from South Australia's graceful scent – VENTI FRAIS
Nexty Case

---

By: Gordon Guo

---

Services

Branding
Graphic Design
Logo Design
Packaging Design
Creating high-end wine with distinct Australian characteristics for social occasions and suitable for presenting as a gift - a branding journey.
Nexty Case | Created from South Australia's graceful scent - VENTI FRAIS
Venti Frais is a wine brand from South Australia's wine region. With a recognised international reputation, Australia is famous for its two main types of wine, Shiraz and Cabernet.
The client wanted to create a new series of high-end wine with a distinct Australian characteristics for social occasions and suitable for presenting as a gift.
Nexty proposed the Naming, Branding and Packaging strategy for the project.
Naming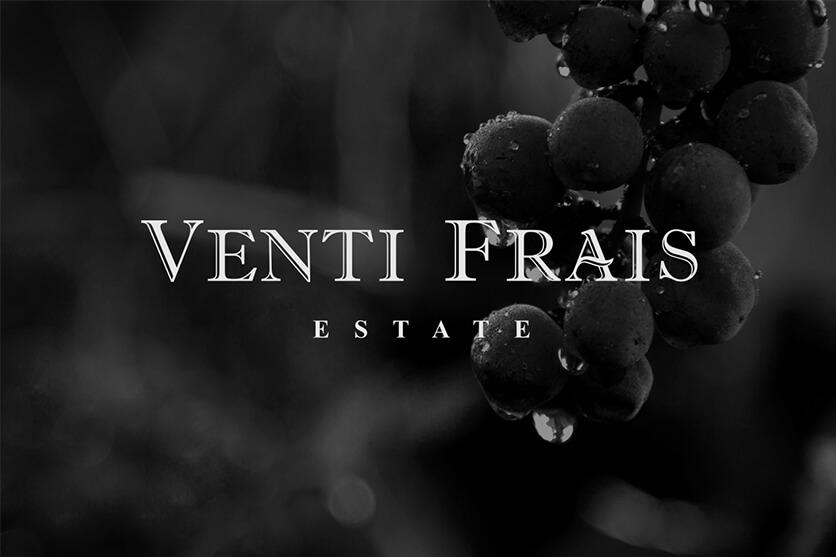 Venti Frais is a combination of English and French words.
In English, Venti means "big cup", representing the sentiments of "friends drinking wine together". It also means "twenty" in Italian, emphasising the advantage of 20 years on average of the grape vines of South Australia.
In French, Frais represents "fresh, elegant", which embodies the unique location of the winery amongst the limestone and maritime climate producing its unique taste and soft character of the wine.
The overall representation of Venti Frais is a rich glass with the aroma of history and style.
Branding | Creative interpretation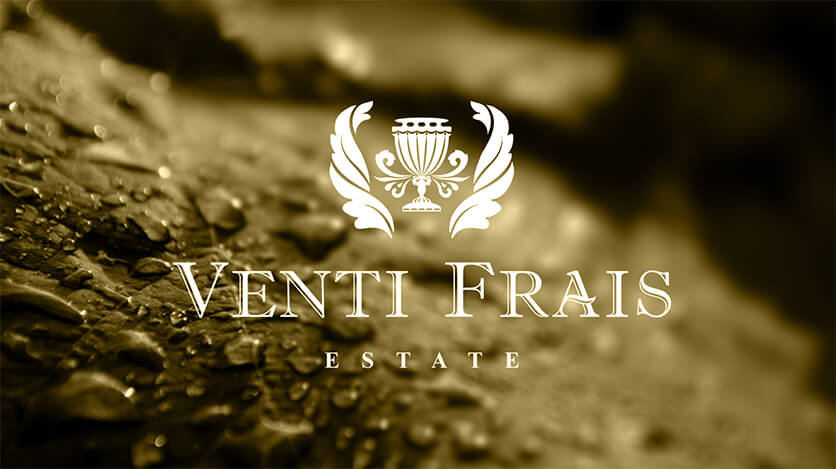 Using the traditional badge design style, the wine label design is inspired by the chalice, leaves and waves.
The image of the leaves covered by droplets of water creates a fresh and clean image in line with the brand name and origin of the fresh red wine's unique taste.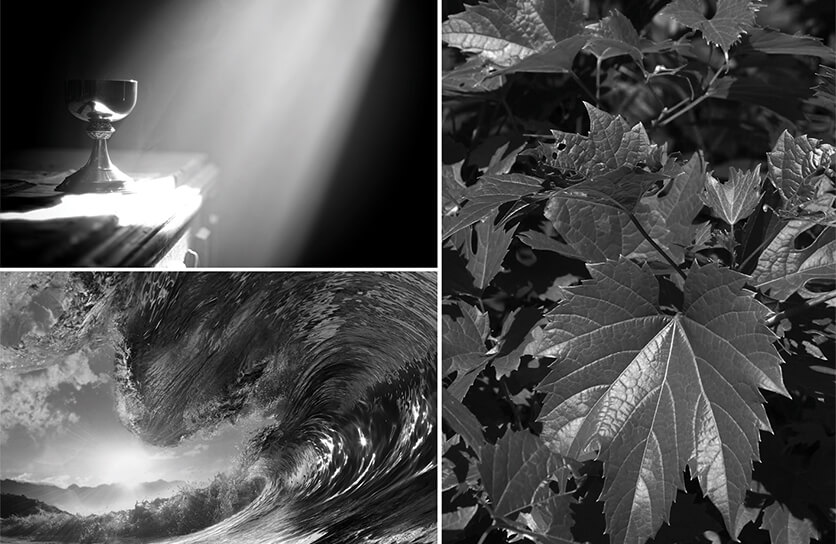 The main body is the recognisable image of the exquisite Holy Grail.
The Holy Grail itself is a vessel filled with wine symbolising the "sacrament" and indicating its "noble" and "elegant" meaning which echoes with the brand name Venti, thus easier to recall.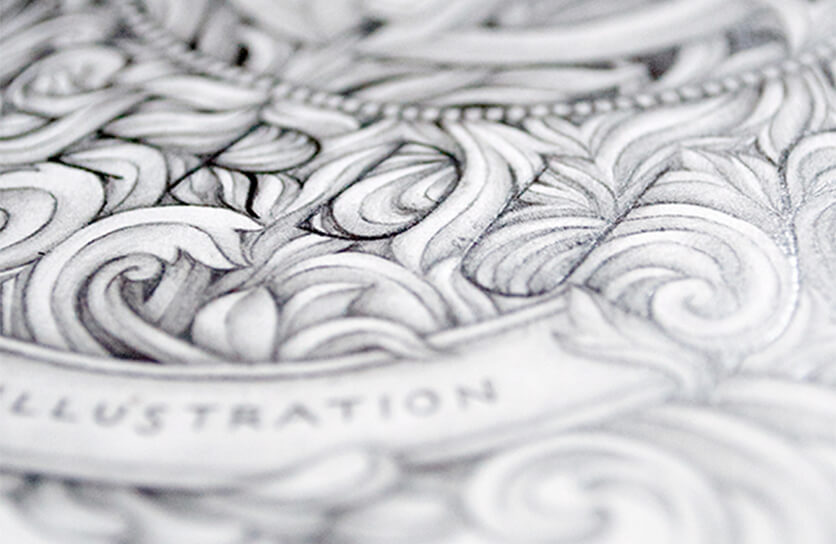 The logo fonts with its vintage serif design is a combination of exquisite curves which reflects its sense of history and shows the elegant, fresh and unique brand image.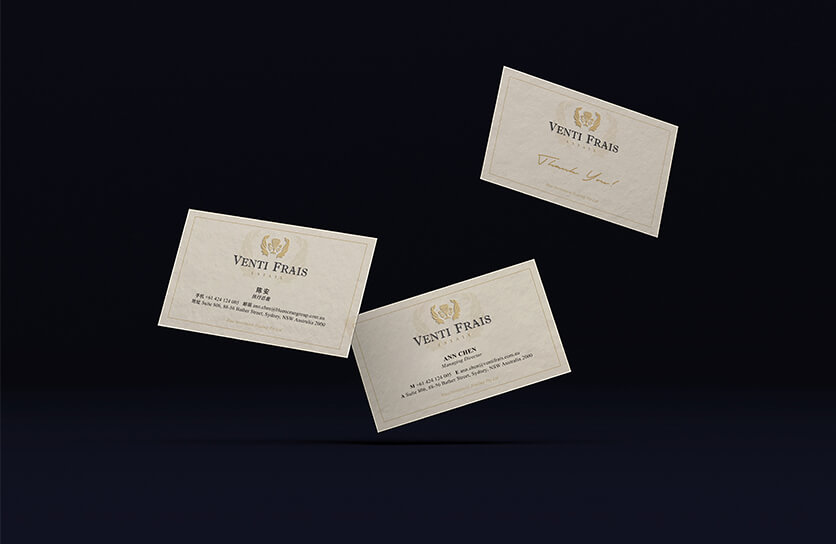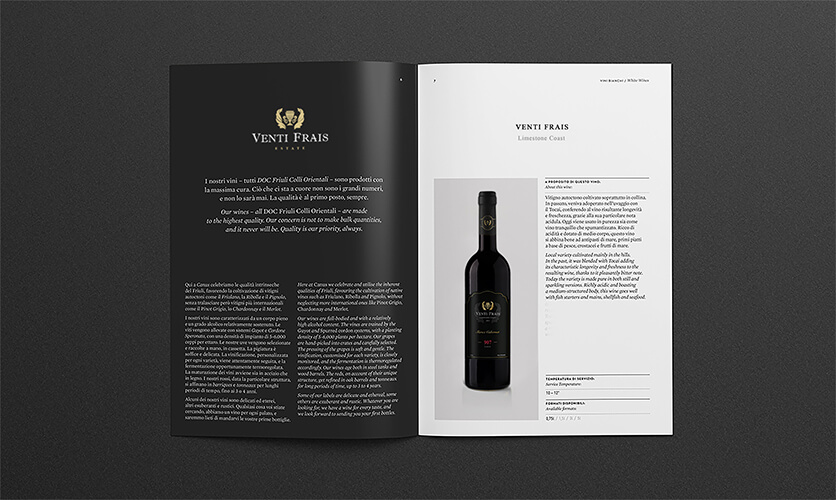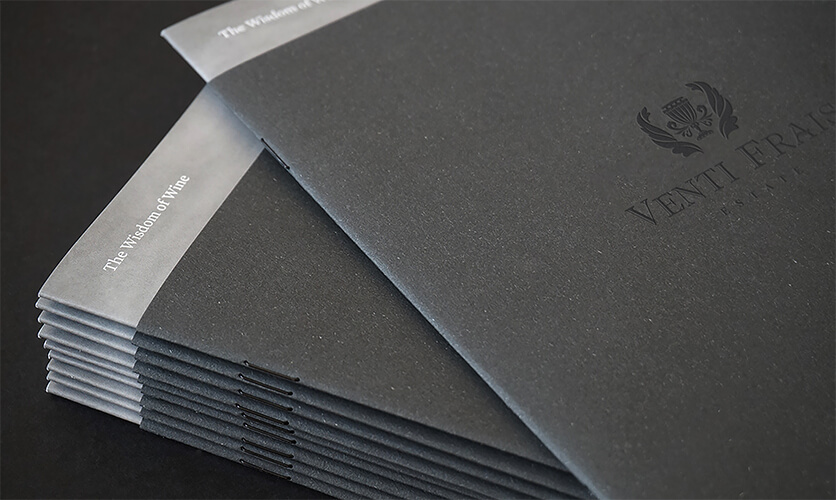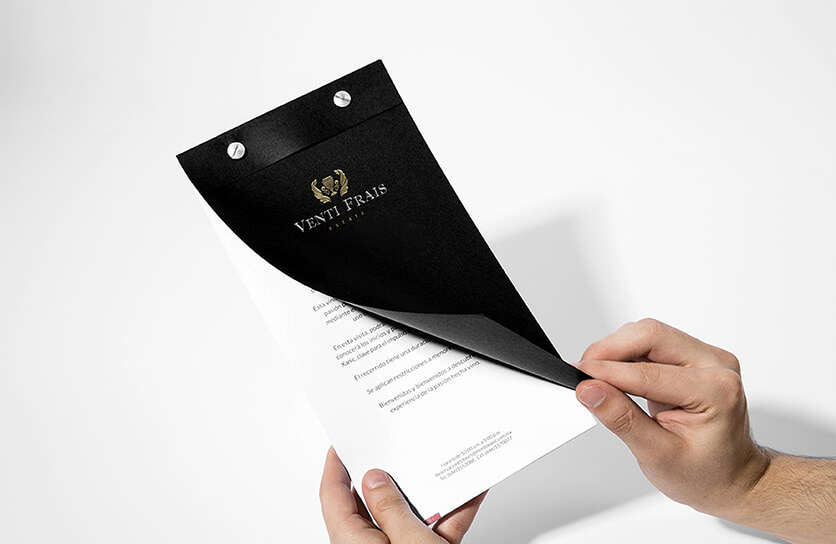 Package Design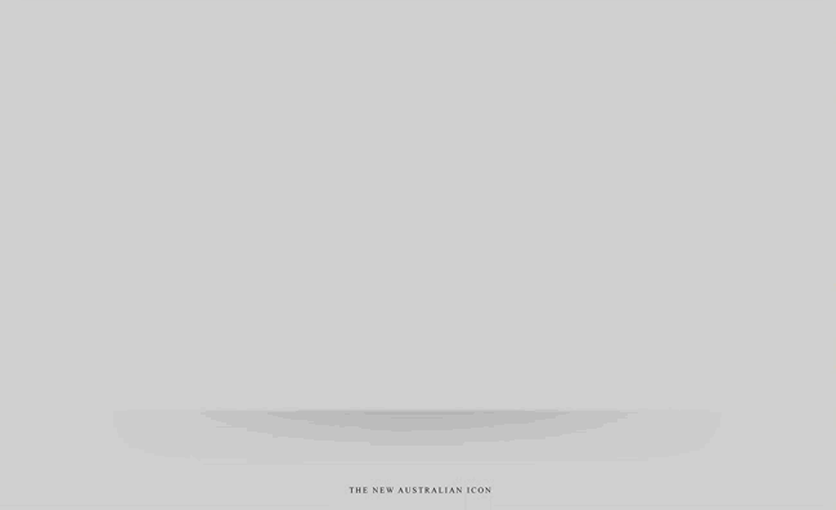 The packaging design uses a combination of black and gold colours. The black label seamlessly blends with the dark colour of the wine bottle. Complimenting this scheme is the gold coloured line design which shows the exquisite contrasting personality.
The wine's emblem was added to the bottleneck as part of the design concept to give it a more refined impression and project its sense of history.