How to create an influential brand design
Nexty Insight

---

By: Hogan Geng

---

Services

Advertising
Branding
Graphic Design
When thinking about logos, the most common evaluation is 'good' and 'bad looking' - however this can only reflect the level of visual performance. Good looking is not necessarily eye catching. When audiences are really touched and persuade by a brand design, often because it is designed to make sense, can intuitively convey the brand information.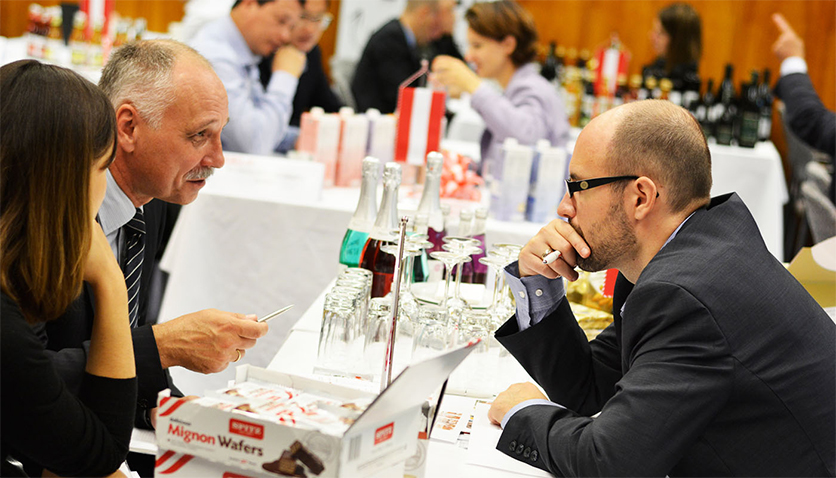 However, due to large numbers of attendees and unknown occupations, before the events start, participants unable to know who are they going to meet.This makes the social part very blind and uncertain, less effective therefore affect the quality of event experience.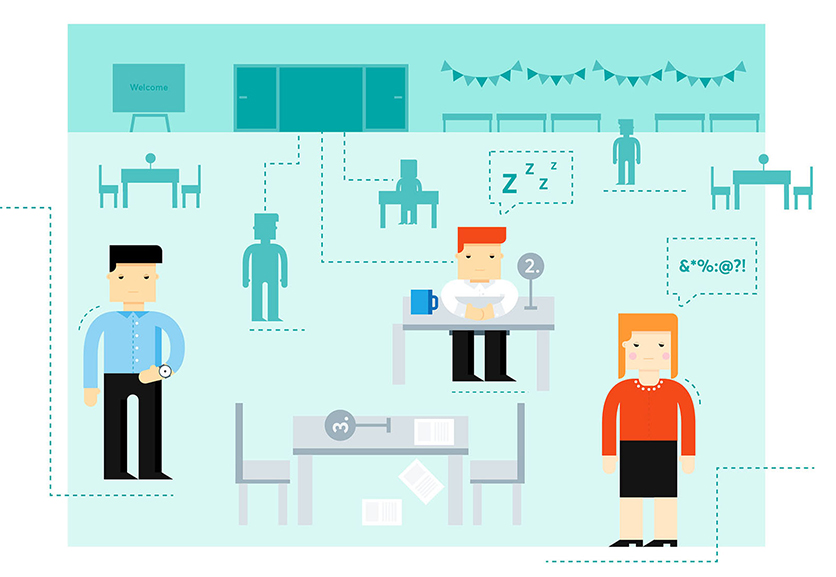 Realising this problem, b2match was developed. It is a business matching software that can login all the attendee's information, help organisers to manage the event better through feedbacks. Helping attendees to know each other prior the events and achieve targeted socialising during the event.
b2match brand logo design
At the first glimpse, the most eye catching part of the design is the 3D style underneath the flat style design. The simplicity presentation brought by rounded-shaped lowercase typefont. But the most notable part is the design concept lying behind.
The perceptual process of design is sensible; but the design process with purpose should be rational. Design concept is to establish the purpose of the whole design direction. Before it all started, you need to first understand what the design wants to express, to solve what kind of problem.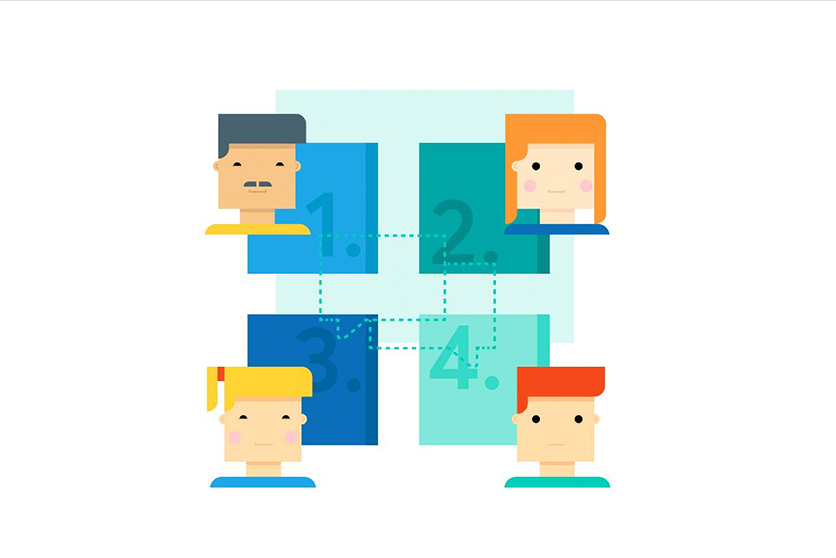 Through the brand design, reflects the usefulness of b2match is one of the most important purpose. Participants in the event can know in advance to who will attend the activities through b2match. Those who are willing to communicate with each other can invite an appointment through the platform. Essence is the process of 'matching' the demand - this is the conceptual source of this design.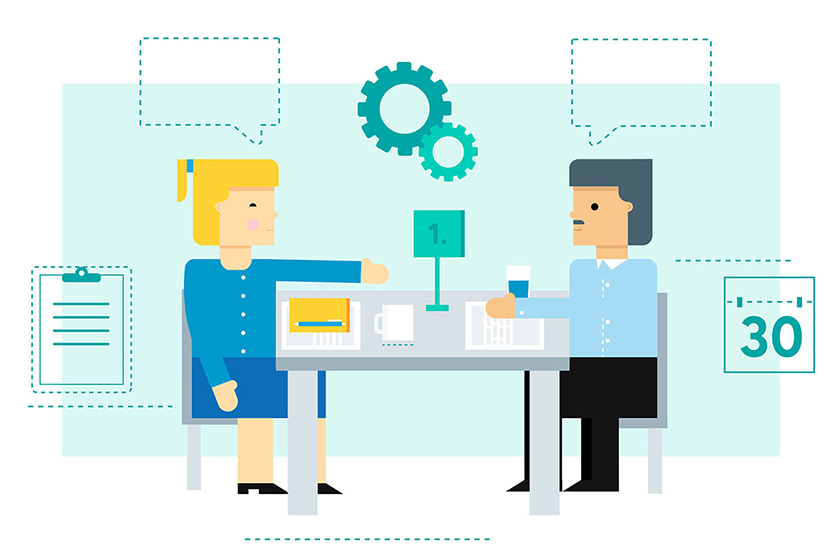 There are many forms of design that can represent 'match', such as keys and locks, puzzles, and so on. Design options 'Russian Tetris' (building blocks) as the main image, in the embodiment of "matching" concept, but also retain the "match" the results of diversity and possibility.
Different participants are just like these different shaped blocks. There are different ways to match the combination of a variety of shapes, the results are often unexpected, a good embodiment of the business process of social processes and results.
Based on this design concept, and then according to the needs of the design application to further development, to enrich the sense of design.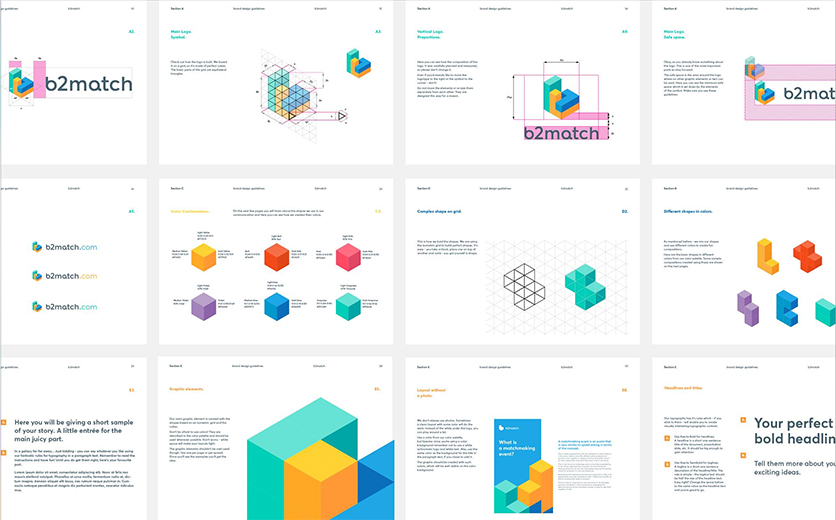 The combination of patterns produced by the diversity of the box, but also enriched the design of the extended application.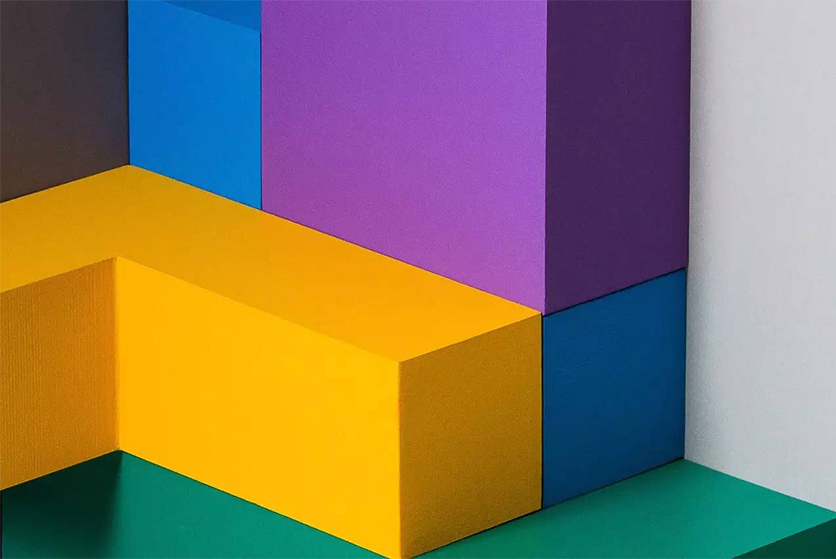 Different combinations of patterns in a unified style of visual expression system, is used in a number of office supplies, everywhere reflect the 'match', 'combination' of the design concept, through the visual to better help users understand the b2match brand image.