How to repackage tradition to the modern consumers
Nexty Trend

---

By: Gordon Guo

---

Services

Branding
Graphic Design
Packaging Design
VI Design
The marbling effect of high-grade steaks, combined with the landscape of the brand's place of origin perfectly embodies the product name of Krasnogorie (Red Hills)
Krasnogorie (Red Hills) is a brand of meat product from the Ural region of Russia.
A comprehensive upgrade of its brand image and packaging was required to obtain an appreciation of the quality and value of the brand to the consumers' mind.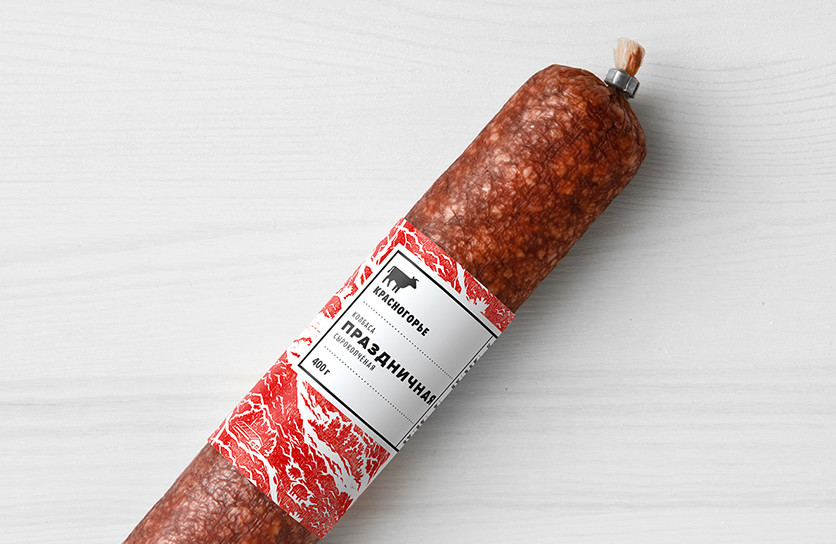 Its product range are priced comperatively higher than others, so it needed to impress consumers with its premium quality, otherwise it would not be able to compete against its cheaper competitors.
DESIGN CONCEPT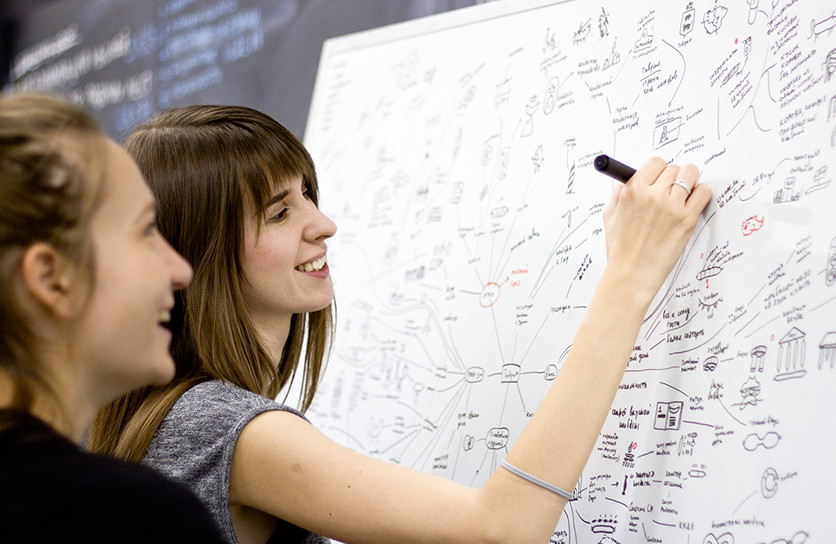 Using striking images of high quality steaks as the foundation for its brand identity, the designers were able to infuse the scene of the Ural Mountains in a typical image of a steak's marbling effect from a distance.
On closer inspection, you are able to recognise the farmland with images of farm houses and livestock seemingly placed in random as the design backdrop. This represent the attention to details and the quality of its products.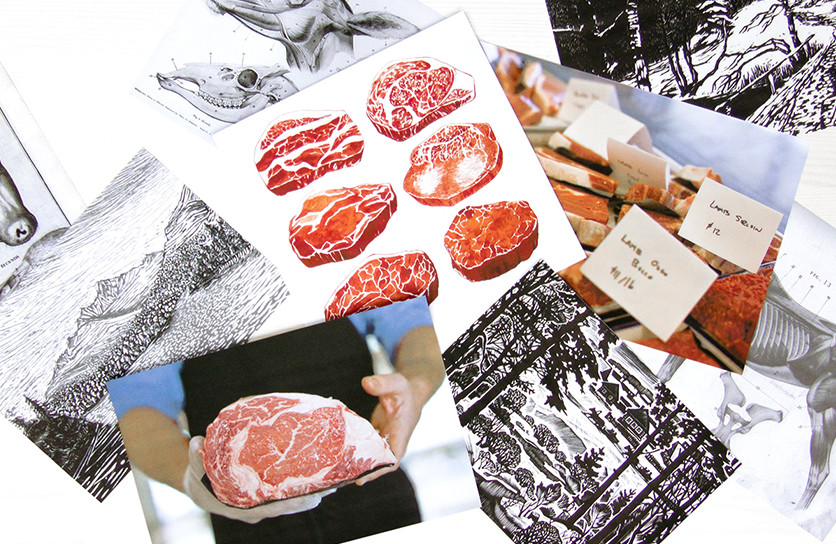 The combination of the vivid red with the contrasting white represent the marbling effect of fresh, high quality steak. The block text used on the label also makes it reading simple and stands out.

Whether the labels are stretched, contracted, distorted, or deformed along with the surface of the product, the text can be based on horizontal and vertical lines to maintaining ease of reading.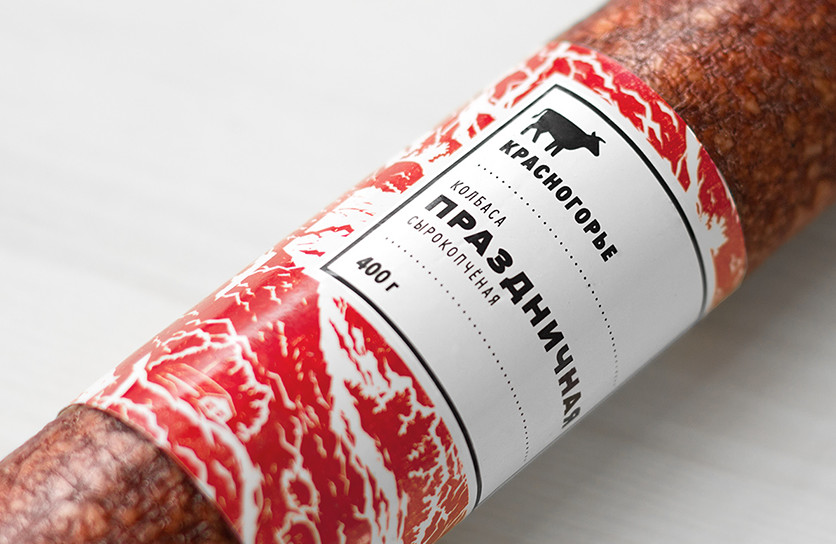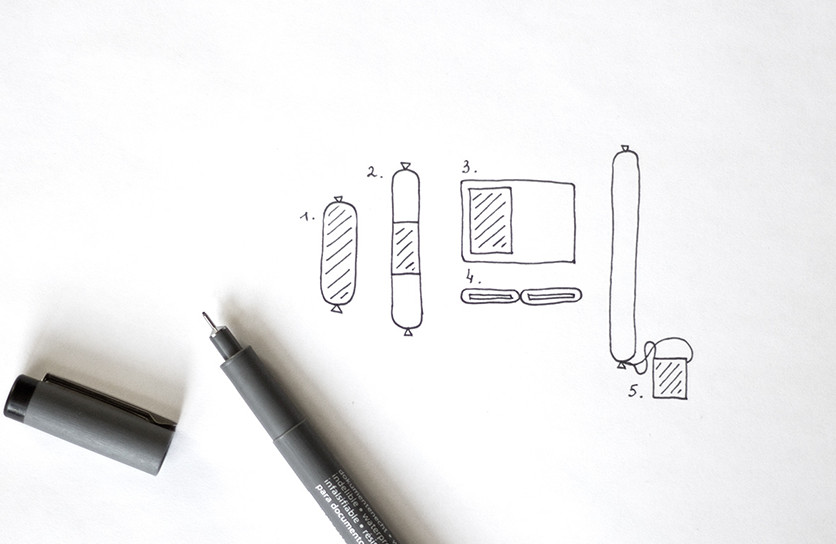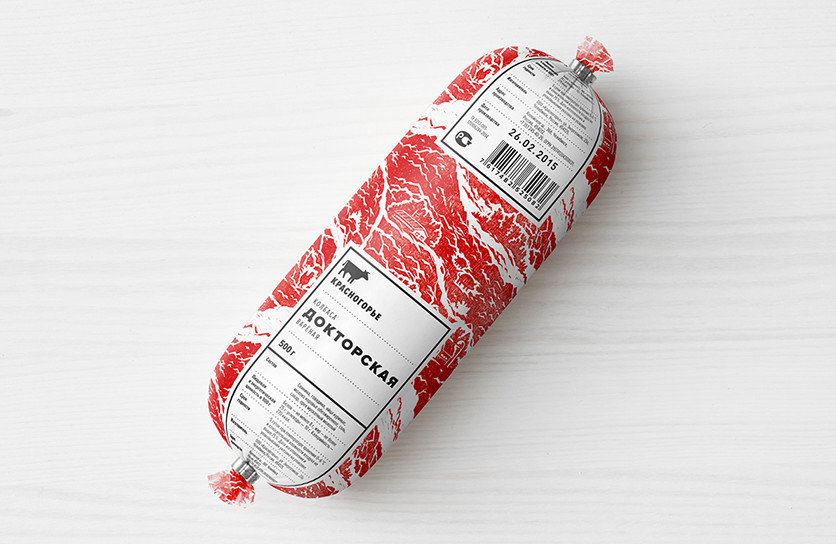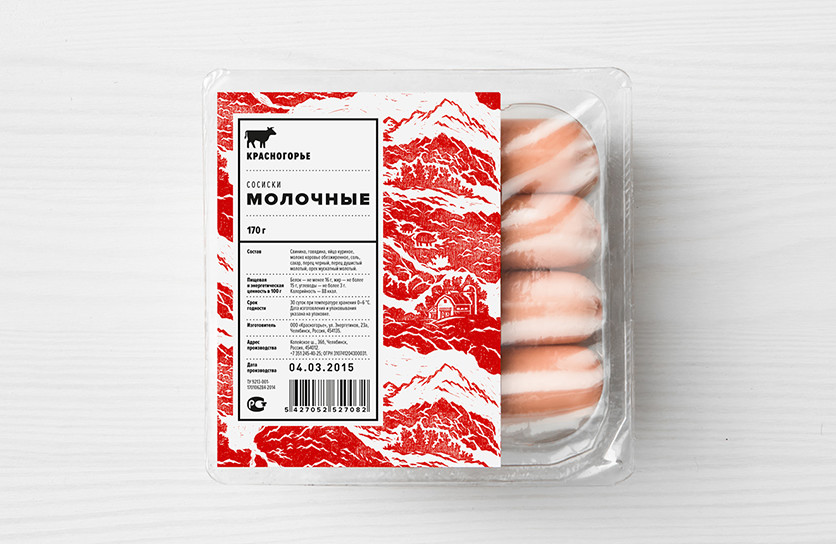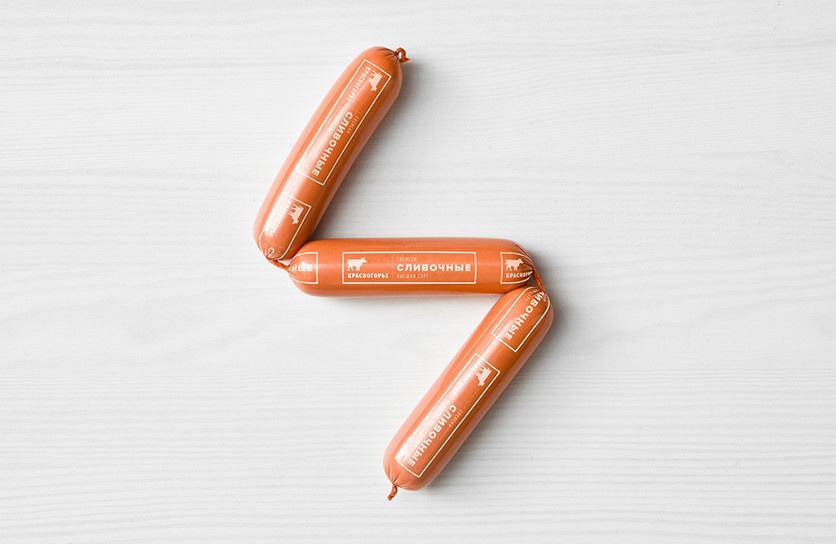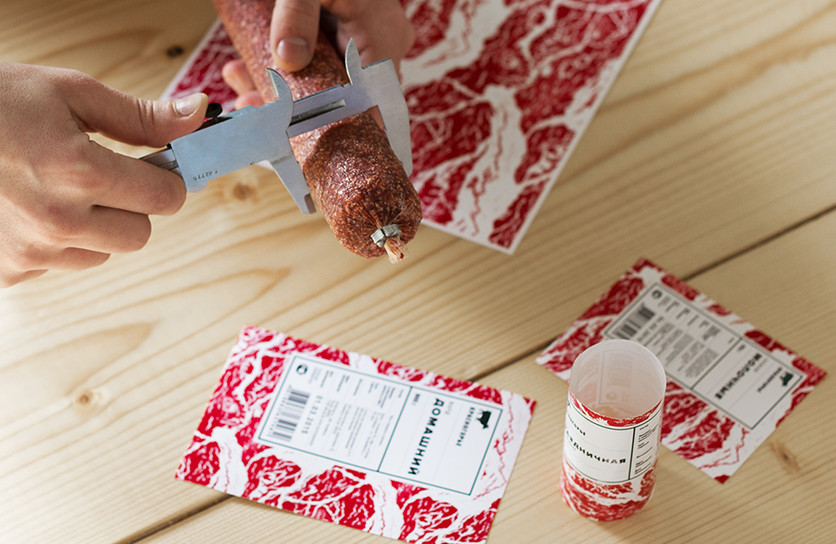 Because the background pattern is already quite intricate, it already supports the concept of brand recognition, and therefore the LOGO needed to be simple and clear-cut.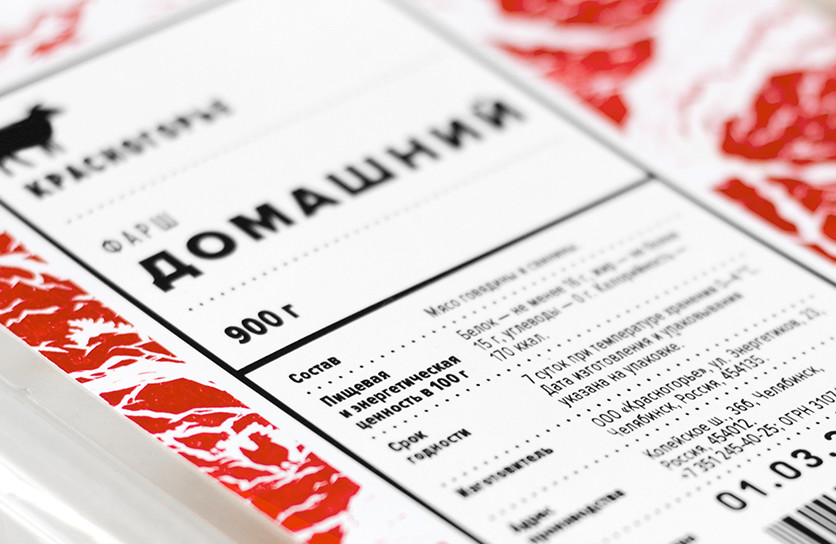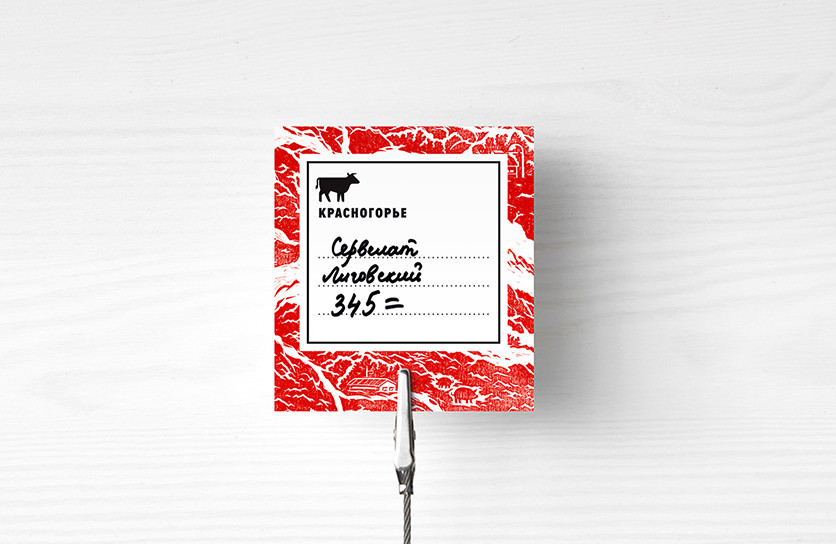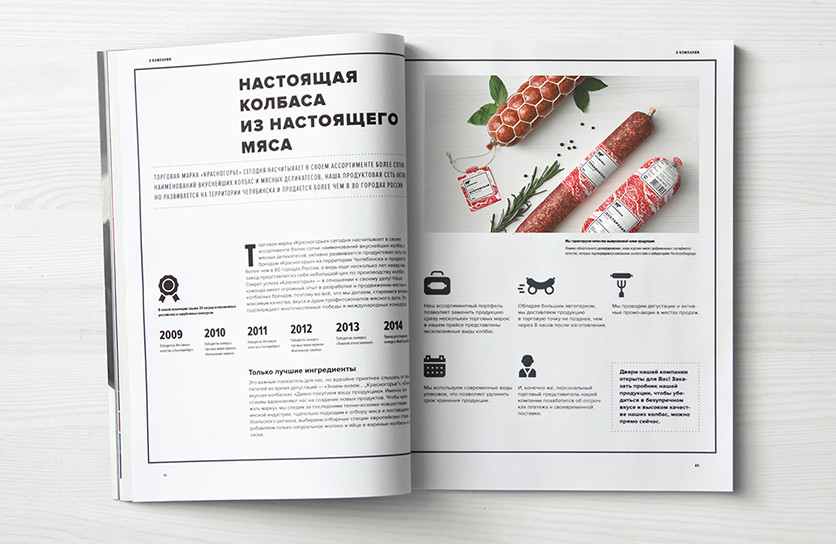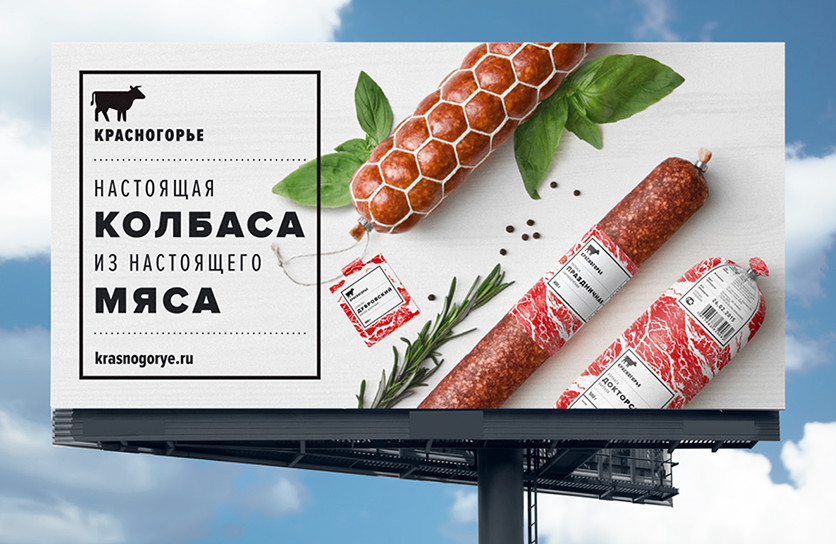 ▼DRAWING PROCESS
All the backdrop patterns were initially hand-etched by the design team and the creation further improved by utilising the latest computer software.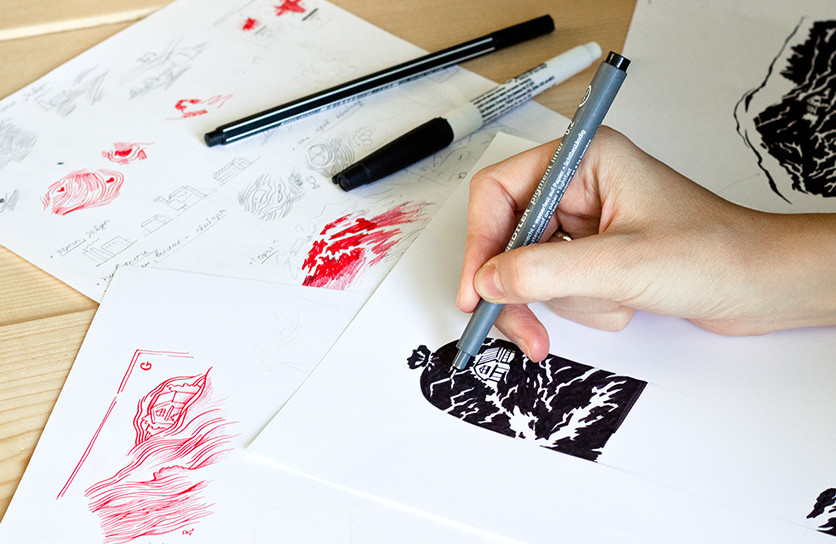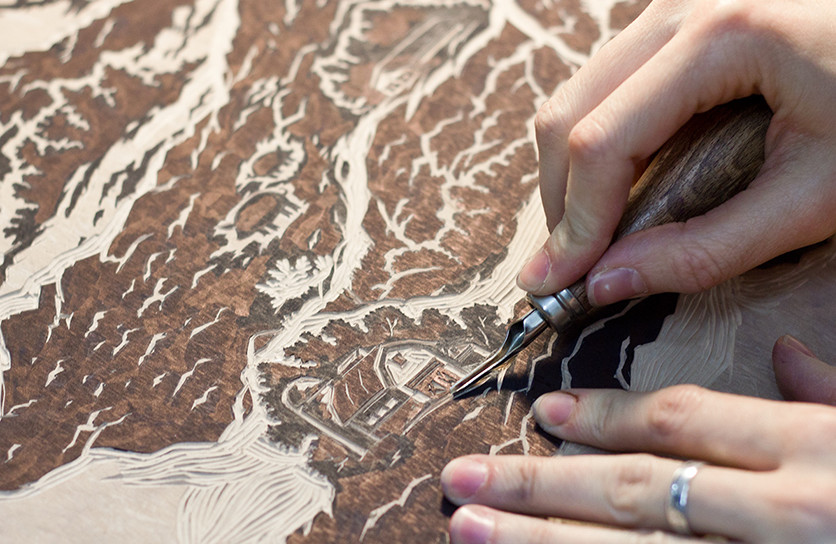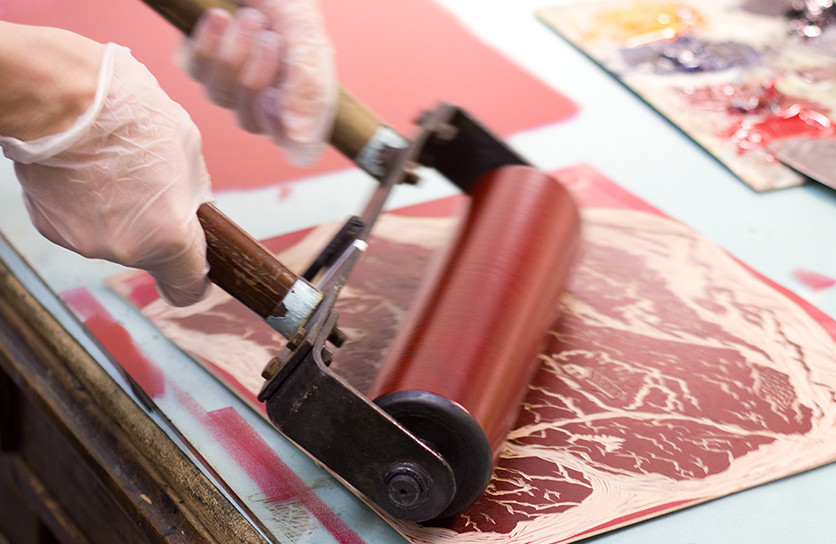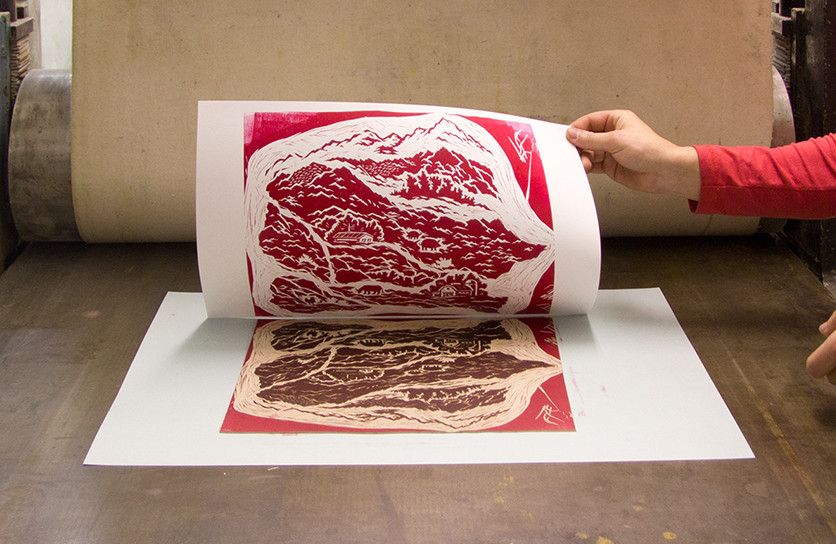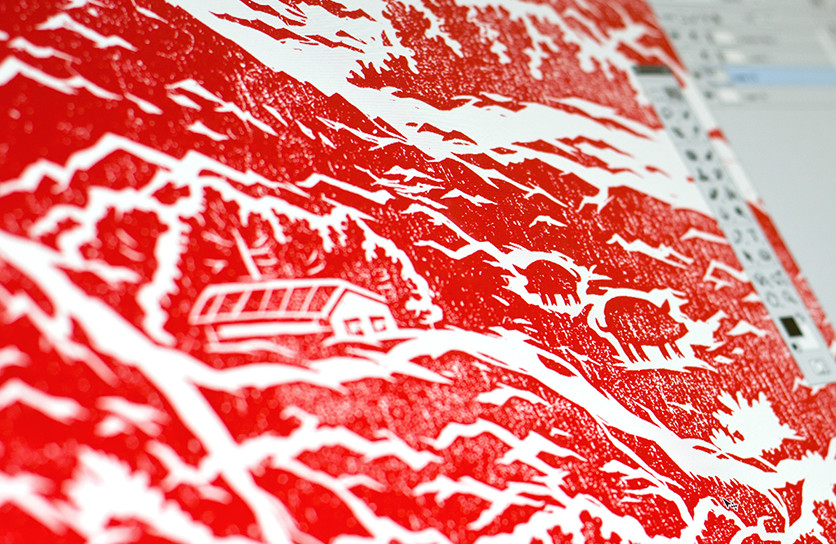 The completed image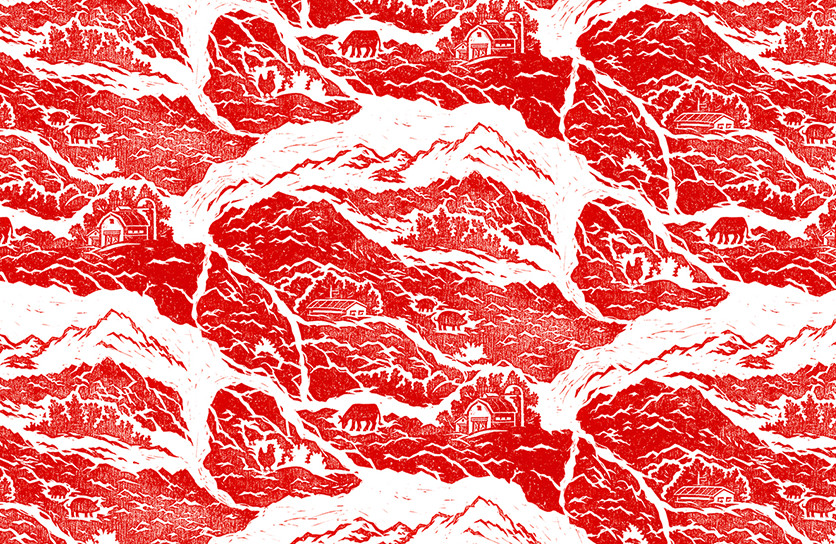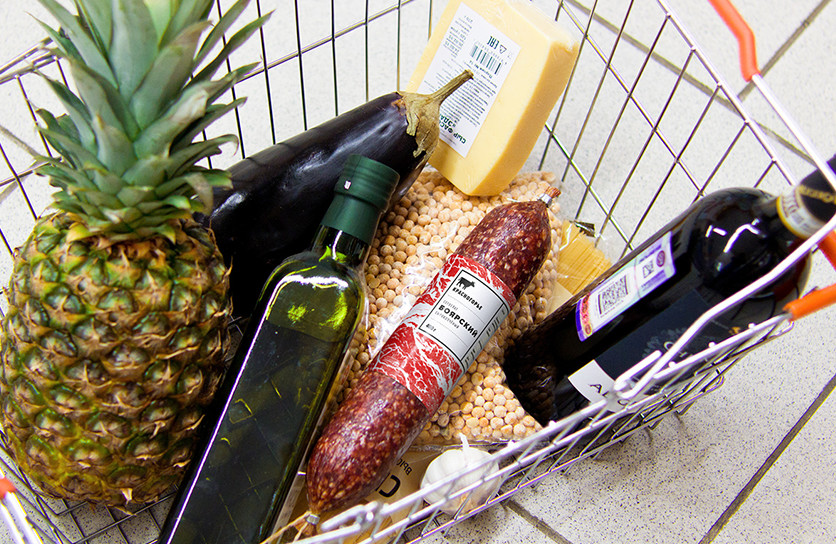 The marbling effect of high-grade steaks, combined with the landscape of the brand's place of origin perfectly embodies the product name of Krasnogorie (Red Hills)