Nano-visible showing the appeal of a high-tech industry – Quantum
Nexty Case

---

By: Gordon Guo

---

Services

Branding
Graphic Design
Logo Design
VI Design
The Logo is the image of a "visible changes taking place within nanostructures", see how Nexty interprets this concept.
BACKGROUND
Quantum (Hangzhou Quantum Nanotechnology Co., Ltd.) is a nanotechnology-related services company. The main business includes nanotechnology development, services, technical advice, production and sales. The product has a single performance, high capacity magnetic intensity, good separation and other characteristics. In the new brand design, Quantum needed a solution that demonstrated the high-tech industry's precision, efficiency and technology associated with the nano-molecule representation for easy identification and recollection.
EXPLANATION
The Logo is the image of a "visible changes taking place within nanostructures". The design concept is derived from the characteristics and phenomena of the nanostructures - combining the arrangement of the nanoparticles, the fusion and splitting of connections within carbon nanotubes, as well as the hexagonal structure common in the nanostructures. Moreover, it raises the public's awareness of the technology from Quantum, deepening the audiences' understanding and identification of the brand.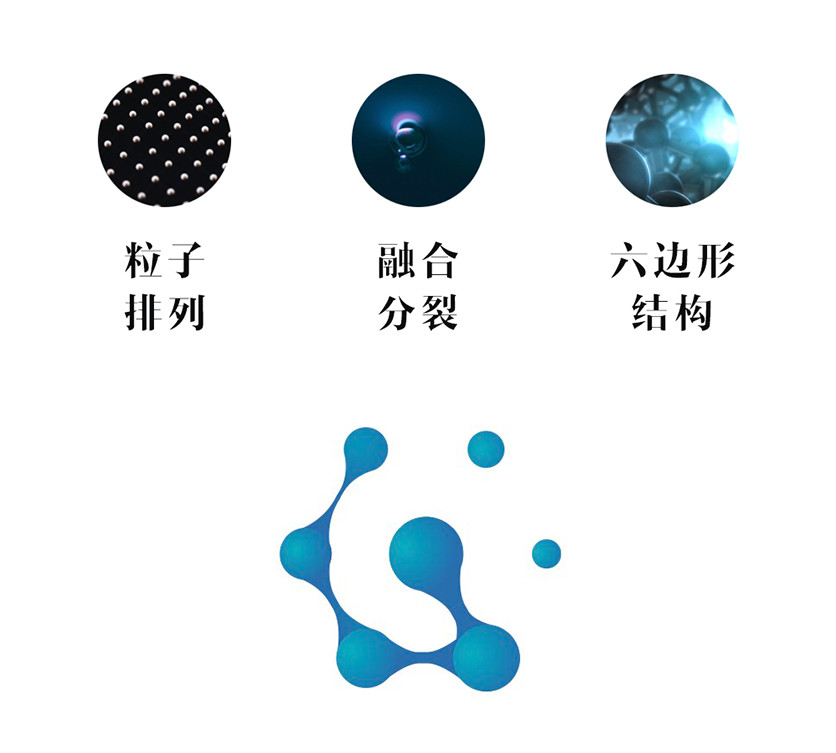 In the selection of colours, the use of a higher blue saturation gives a clean impression similar to a science laboratory. The use of dark gray and white in the application in high-tech industries presents an innovative, state-of-the-art and modern impression.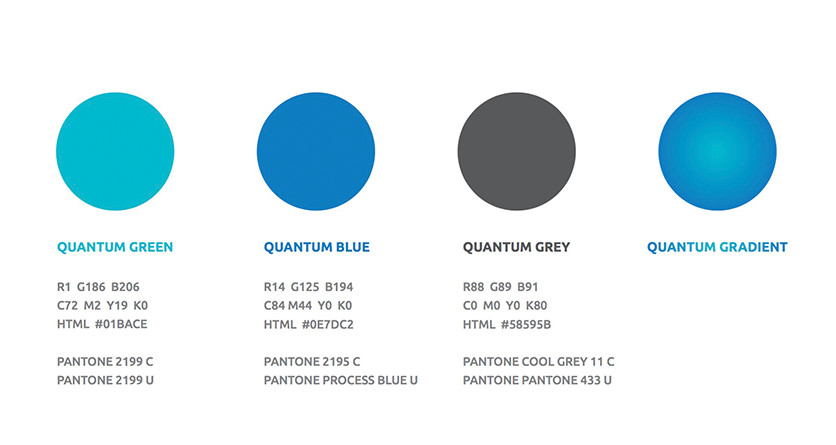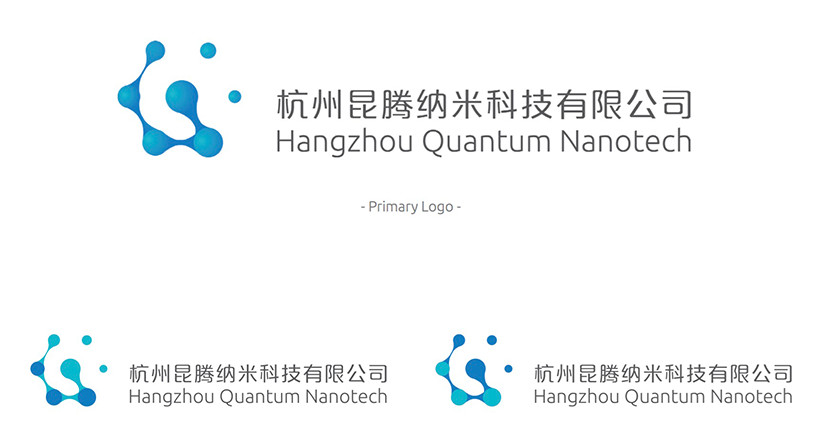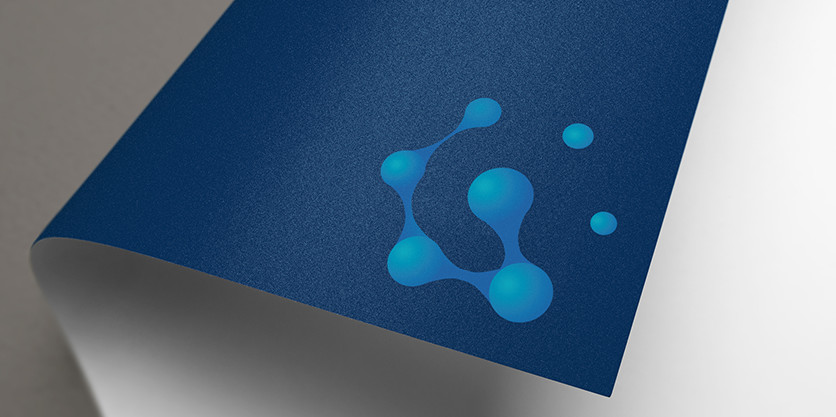 APPLICATION
The design's practical applications complements distinct purposes for a department or service by applying dark or light blue colours. In addition, the brand logo was also used to set the main visual element. The patterns of dots is arranged from small to large according to different transformation rules and direction. In the uniform visual impression, different subdivision patterns can be changed, and the application can be applied to enterprise departments and businesses, differentiating the types of projects with a visual distinction. This maintains the brand consistency, as well as adding a little excitement in the design.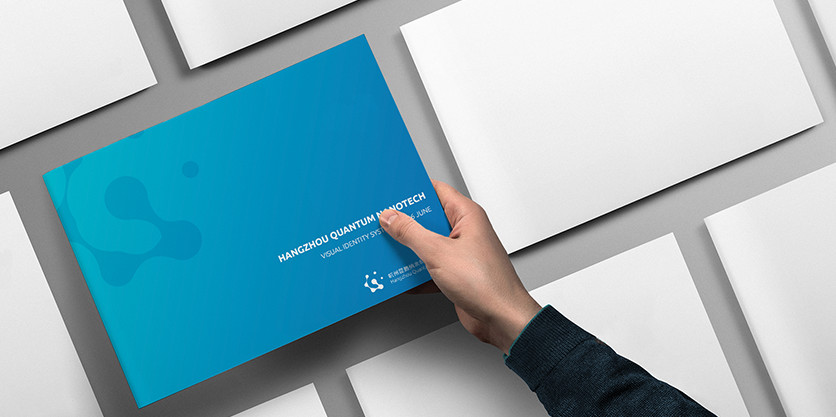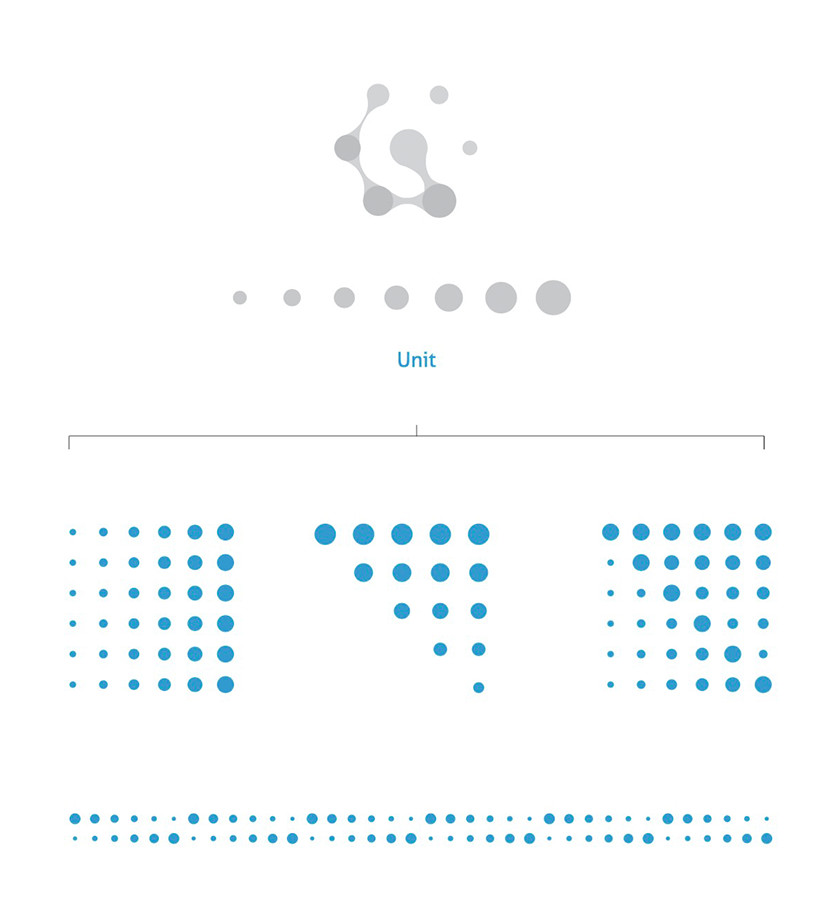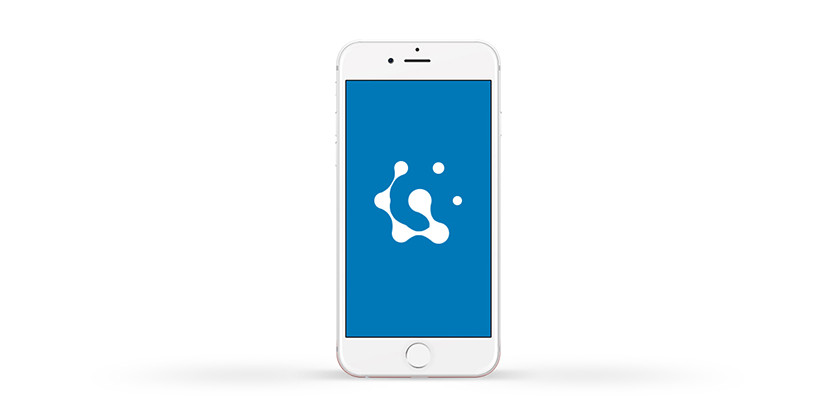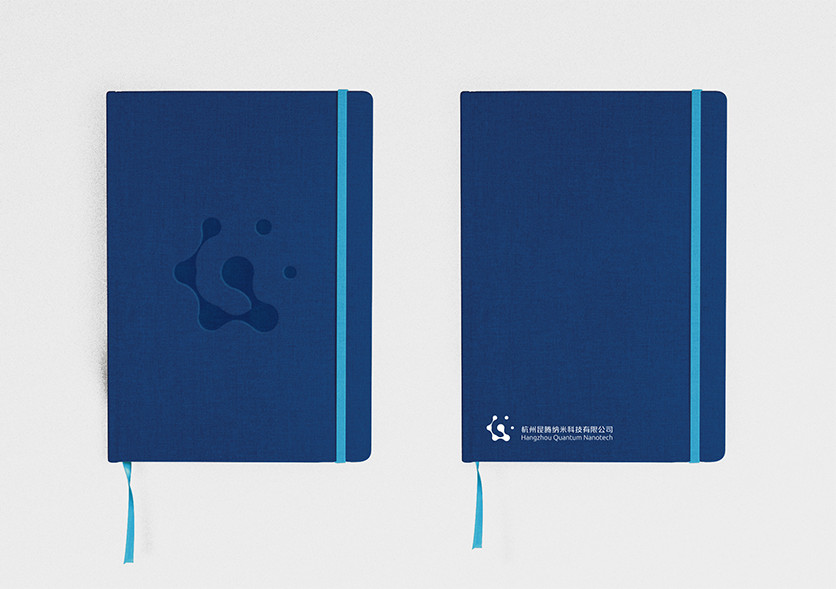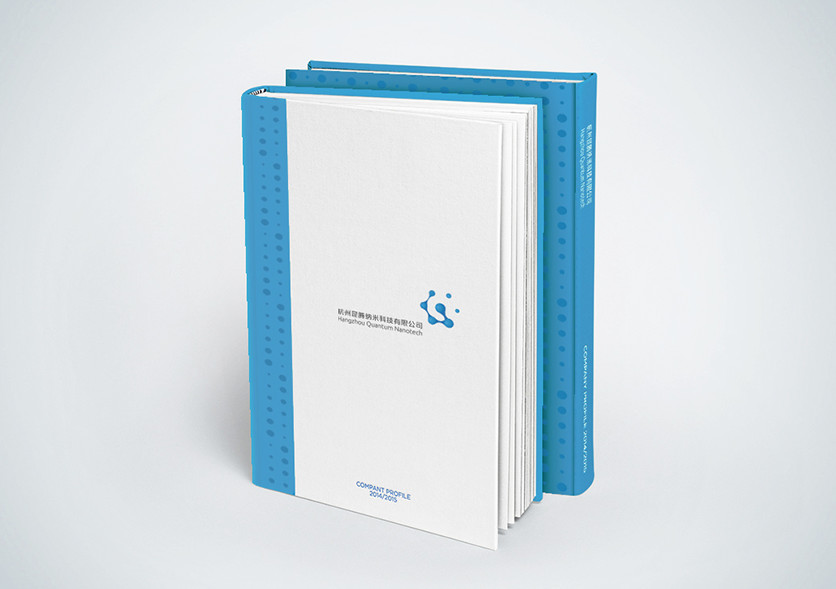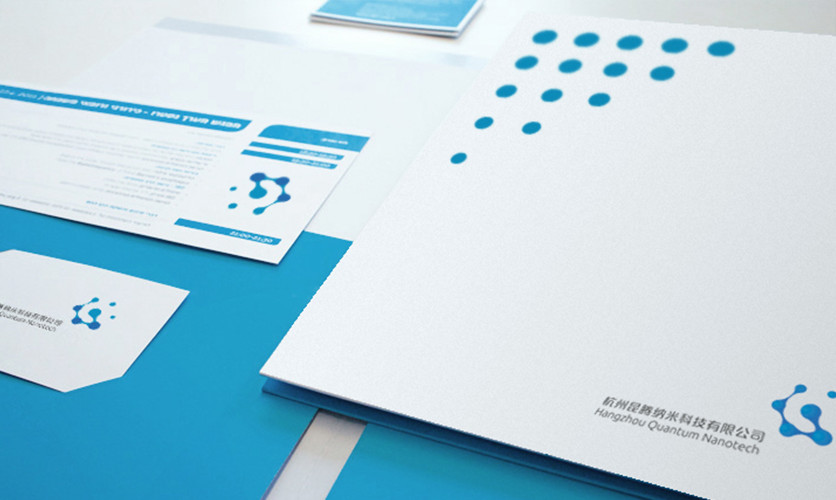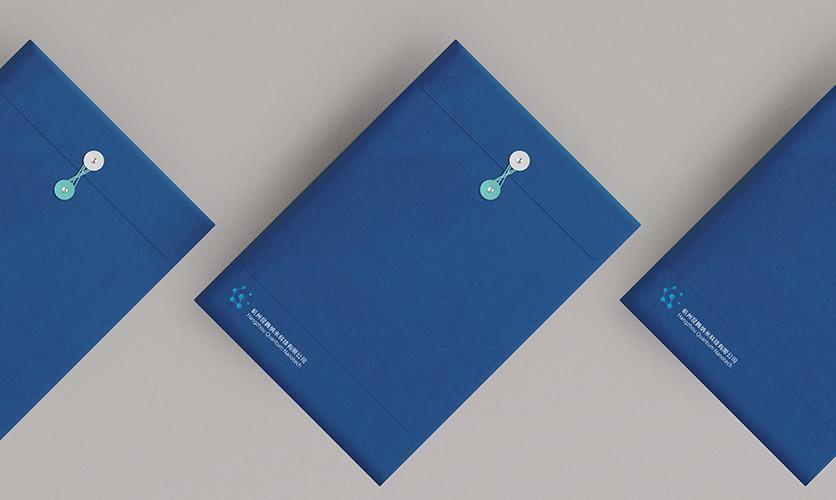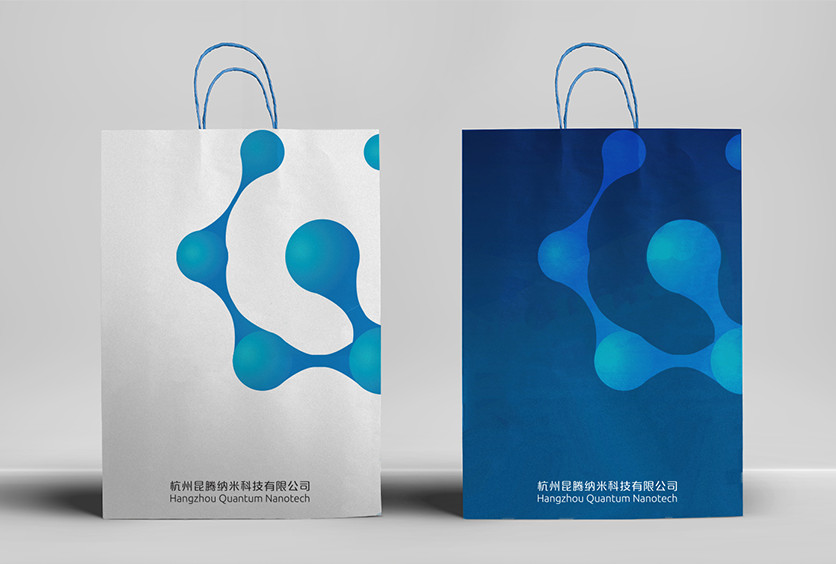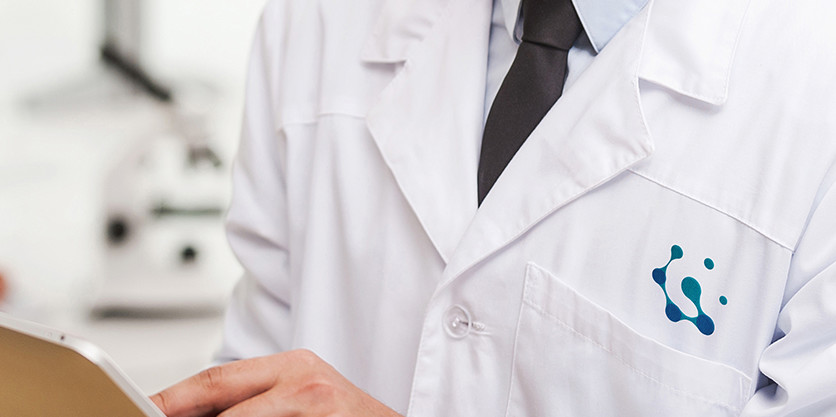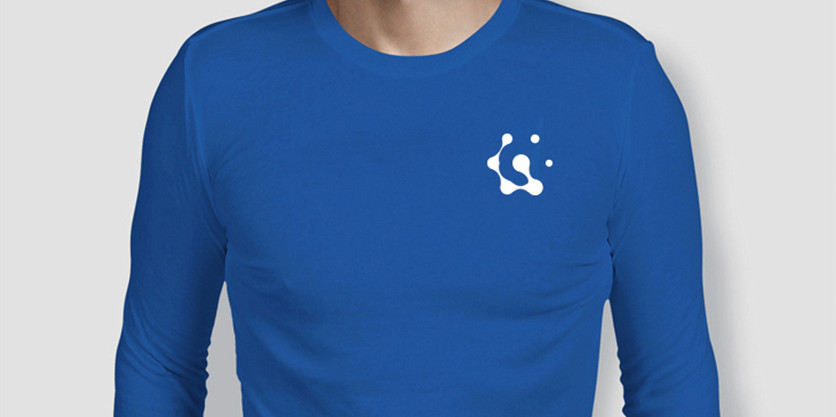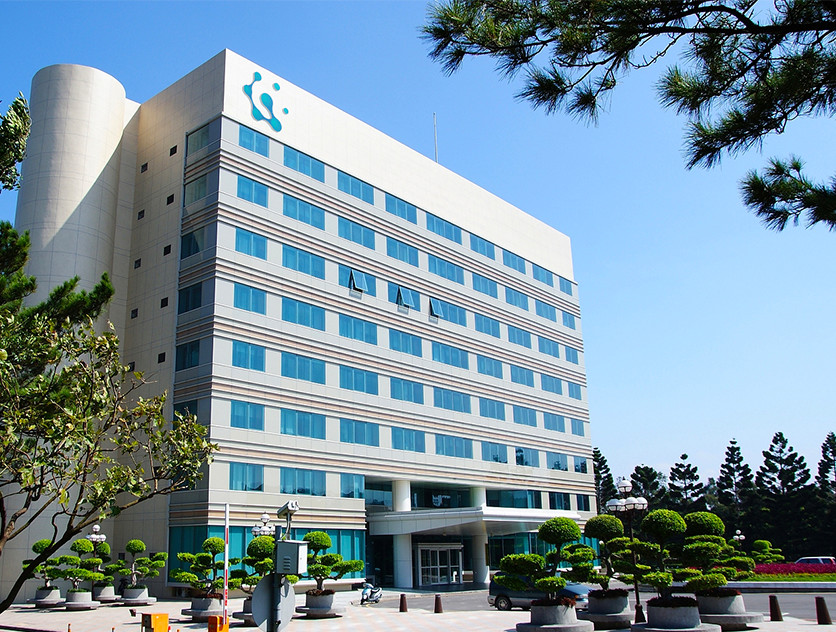 Grasping the characteristics of the industry, combining with the general perception of the audiences' impression, can help enterprises through brand design to intuitively deliver the brand's information. The audience can see at first glance the the business industry background identity and attributes, making it easy to rembember and easy to recall as well.
OTHER PROPASAL