Shrouded in the city, symbolising the nature of the elite in fine detail – Watson Elite
Nexty Case

---

By: Gordon Guo

---

Services

Logo Design
Special Offer
Web Design
Good design, just as hand-cut suits enhance the brand's sense of refinement and sense of elite.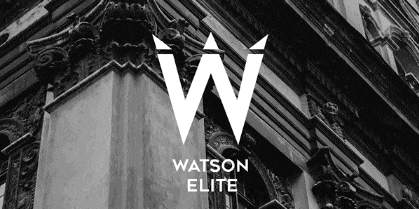 ▼
BACKGROUND
Watson Elite is a real estate development investment company based in Sydney, Australia. The development and investment projects are predominantly luxury residential buildings.
As the name implies, the brand represents the image of the social elite who started from scratch in the 20th century. Rich, style orientated; low-key and never flaunting, enjoying life and having the courage for any challenge.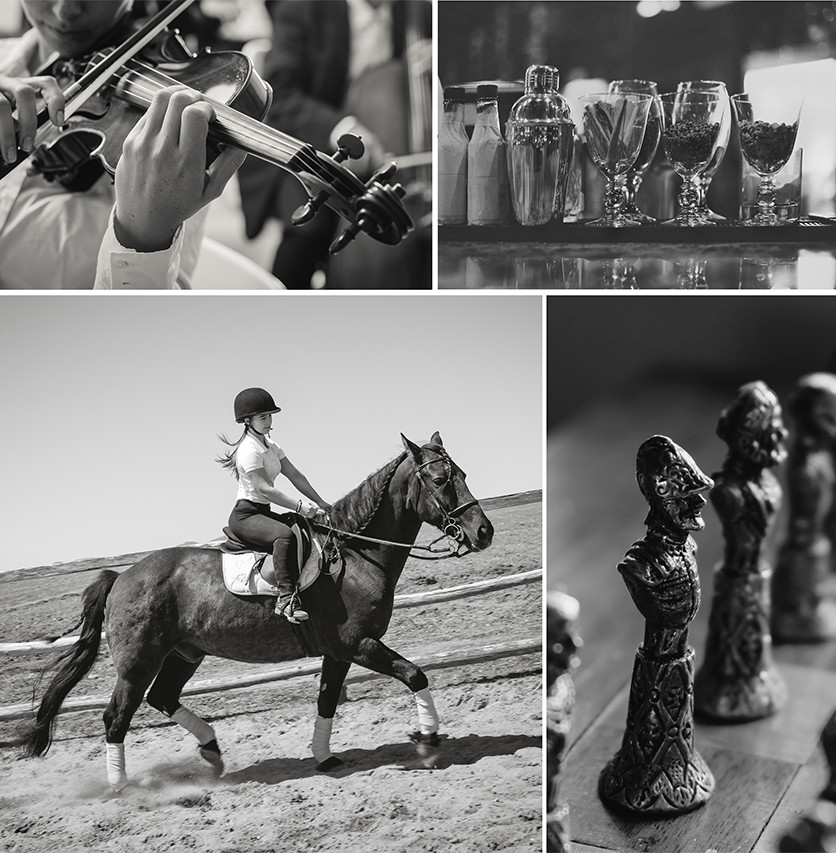 Nexty creates a site design and development service for Watson Elite.
▼
DISPLAY
The Watson Elite's website is a display-based website that showcases Watson Elite's background and business focus while demonstrating its brand image to users.
The overall design of the page is based on black and dark colours, utilising the adjusted and masked pictures to shape the low-key image of the upper social elite.

The page design mainly expresses Elite's personality through details, such as the use of a small amount of ​​metalic gold and silver colours and bright white colours to contast it on a dark background.

The extensive use of thin lines for separation, matching it with foot-lined fonts, demonstrate the meticulous life and work attitude of the elite.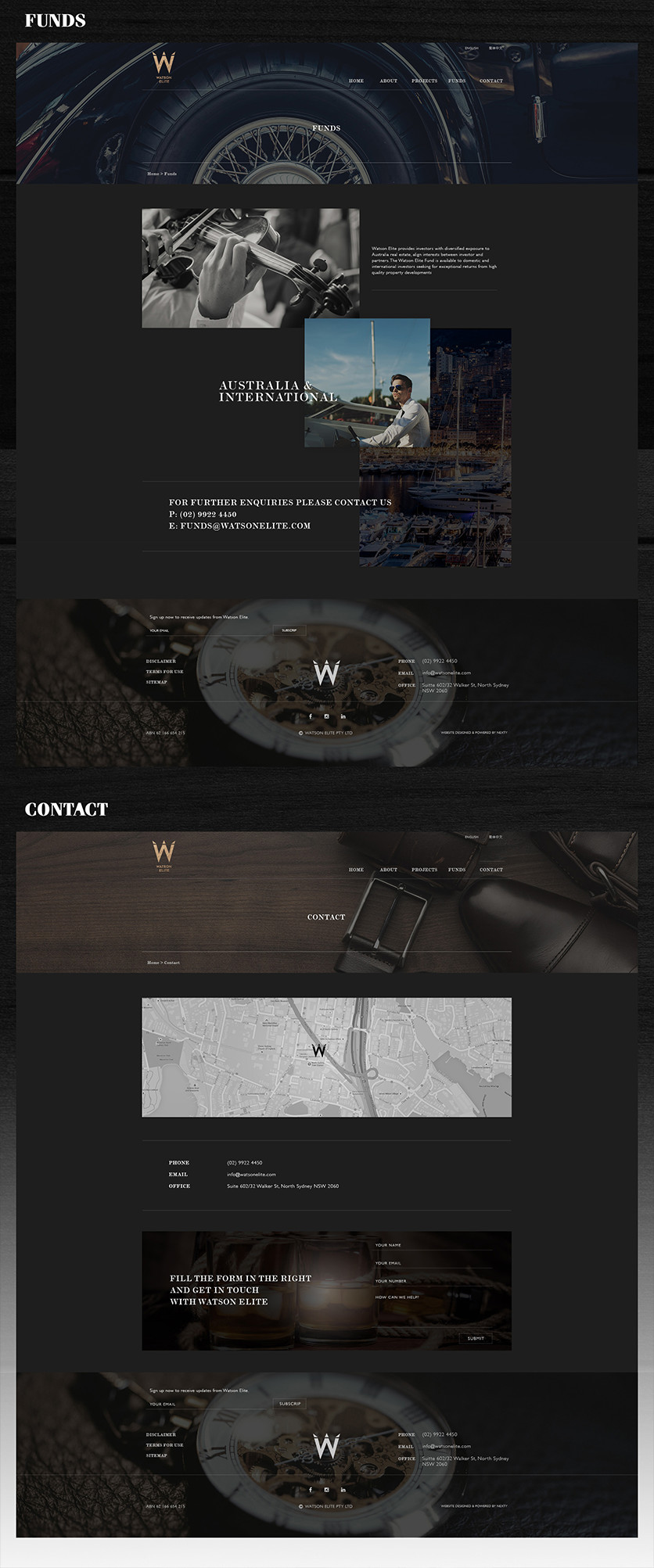 The website also added many interactive design elements to enhance the overall presentation of the page and "spared" users from the monotonous operating procedures, thus enhancing the "liveness" of the original single-display website.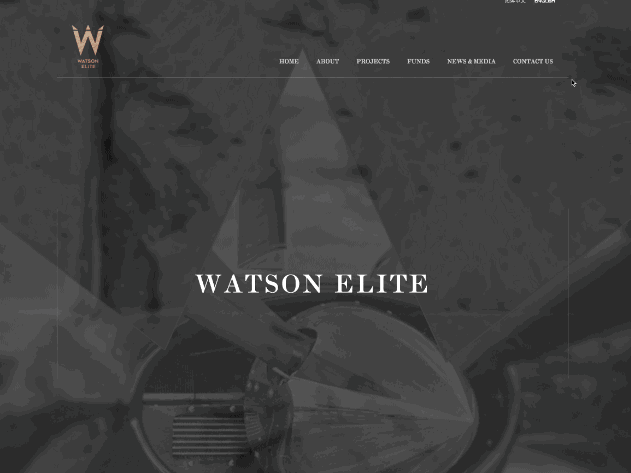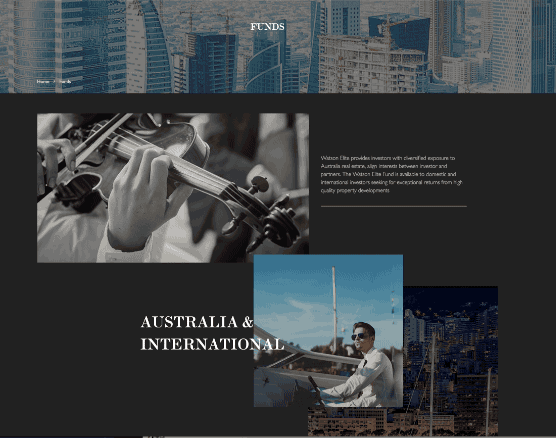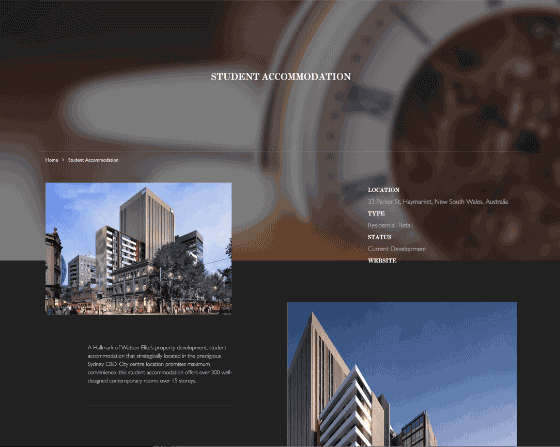 When the users' cursor hovers over an image, the image on the screen becomes brighter, improving the users' experience and responsiveness.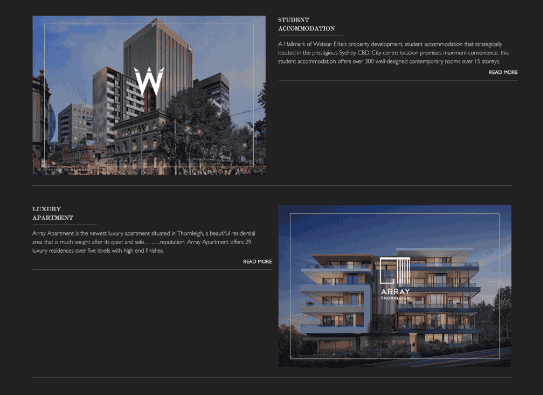 Switching between pages dynamically displays the company's logo.
Several straight lines outline the shape of a "W" like a hand-cut suit - to enhance the brand's touch of refinement and a sense of eliteness.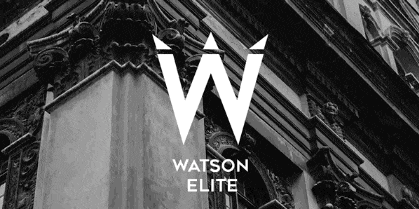 Responsive web design enables the website to be perfectly displayed on all hardware platforms.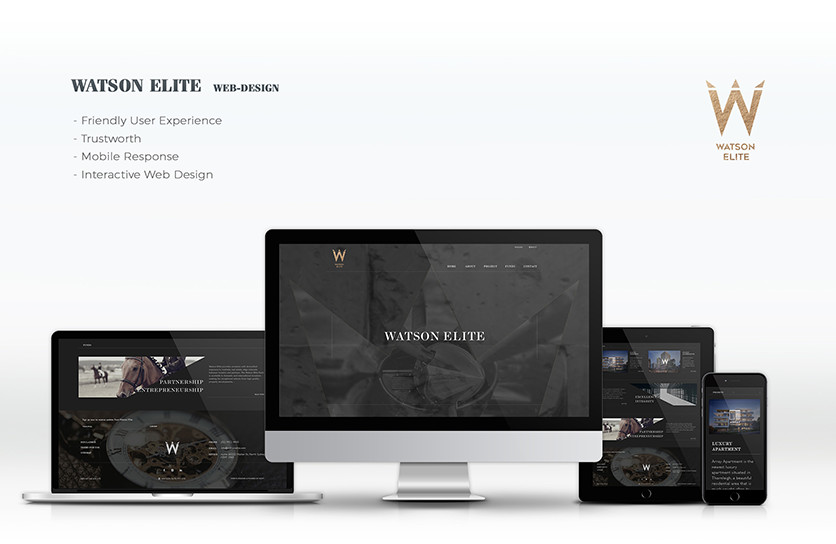 In addition to meeting the functional requirements, the website also needs to represents the brand, allowing the user to experience the brand's character and image during the browsing process.