Speaking of "board games", what's one of the most essential elements?
Nexty Insight

---

By: Gordon Guo

---

Services

Branding
Graphic Design
Logo Design
VI Design
The table is the game carrier, a face-to-face platform, which is the "essential" element of board games.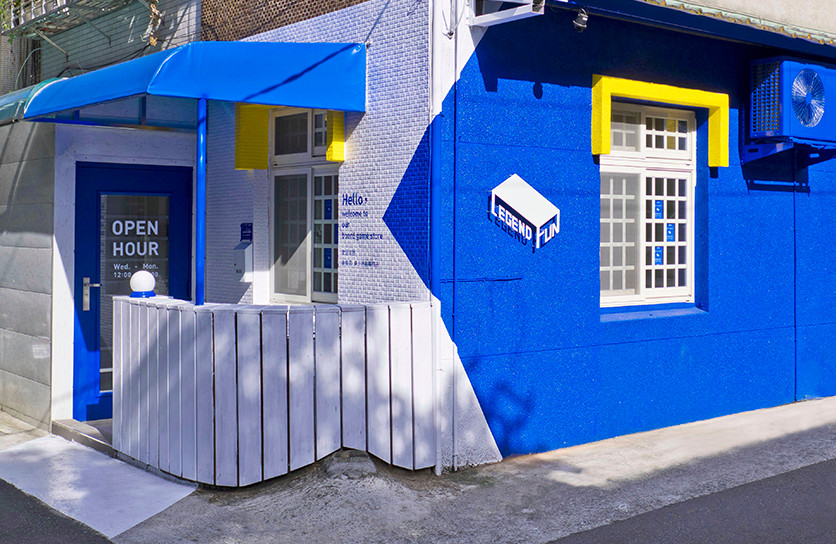 Case introduction
Legend Fun (乐聚坊), located in Taipei's Shihlin, is a specialty board game store that also holds several tables for customers to play with the merchandise while shopping.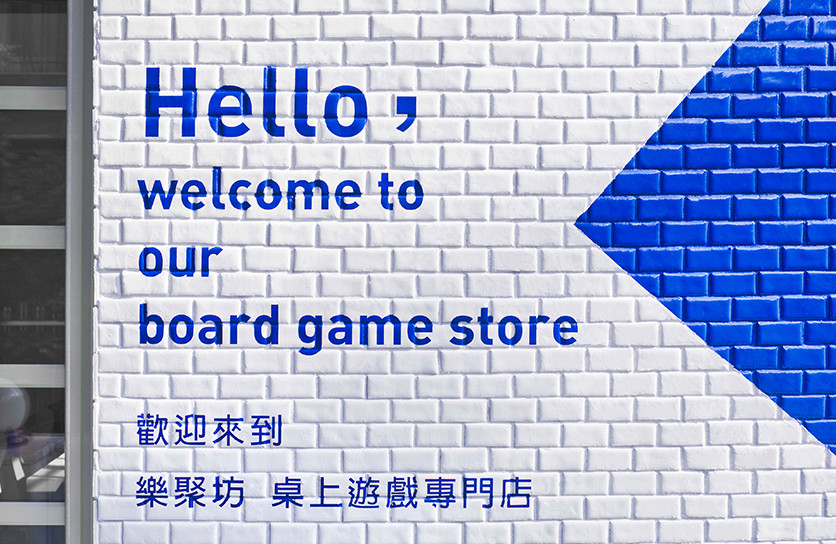 It's a simple board game store, so what's so innovative about the brand design?
Creative interpretation
Whether it is selling the merchandise or the entertaining experience, the main showcase of Legend Fun are the board games.
It is therefore no surprise that the main inspiration of the brand design theme focuses on the "board game".
▼
Essential elements of the board game
When identifying the characters of a "board game'", one cannot detach from its key essential elements.
Board games are also known as unplugged games, which include cards, dominoes and many other types of online games on the face-to-face platform.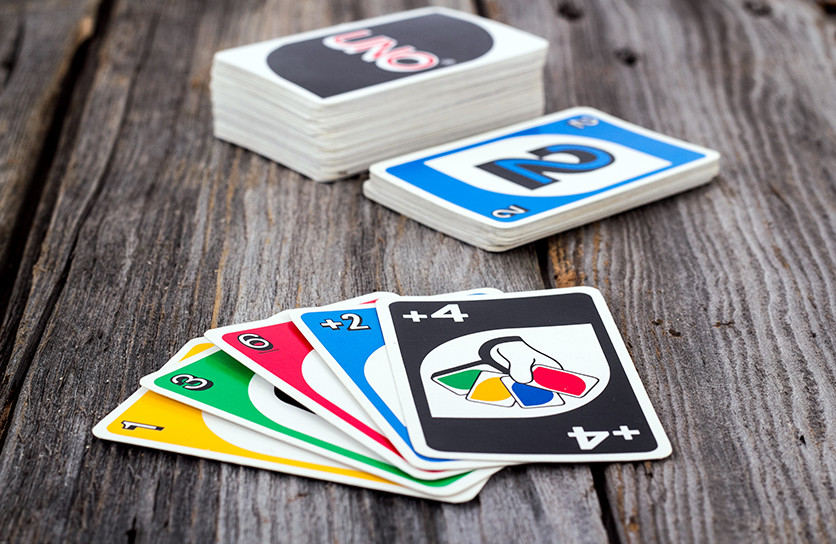 In fact, the concept of "board game" was only popularised in the past ten years.
In contrast, many chess games have a much longer history. The reason why it is now collectively referred to as board games is because "board games" emphasise friends getting togeher to share the delight of the game.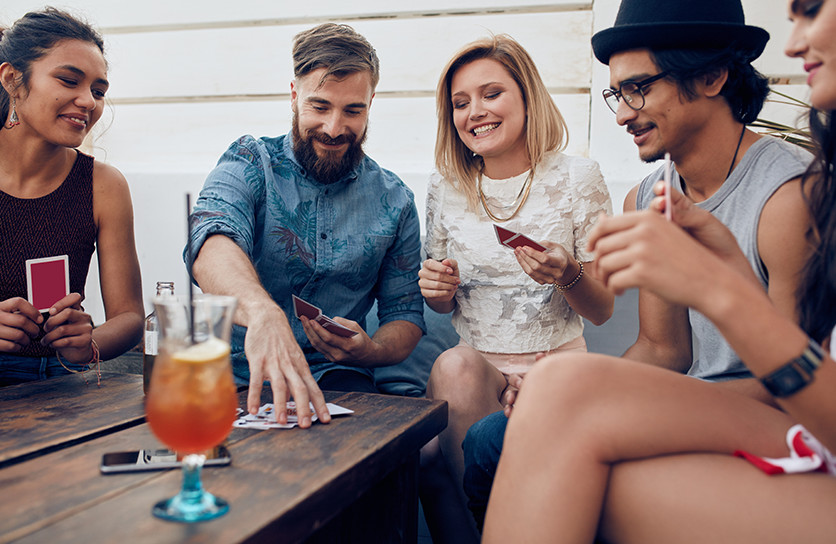 In such a scenario, the table is the game carrier, a face-to-face platform, which is the "essential" element of board games. This is the main concept of the brand design for Legend Fun.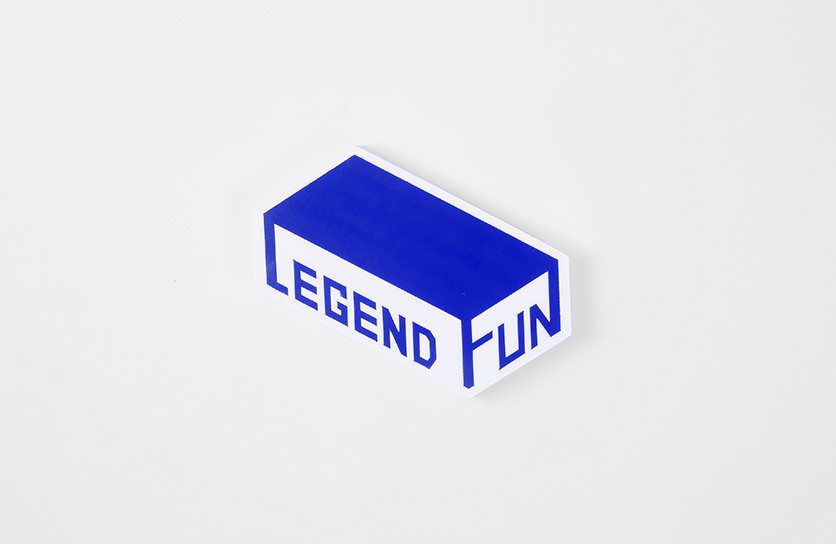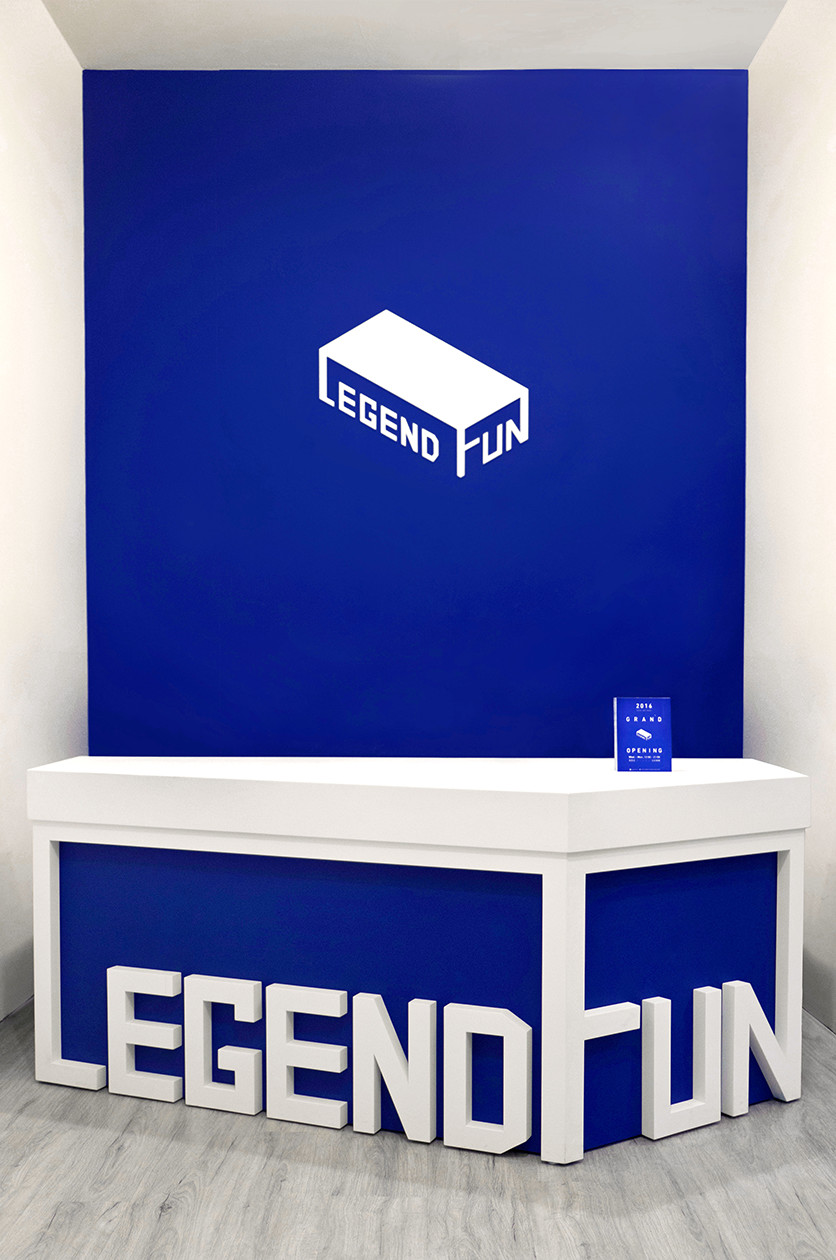 The brand's Logo design uses inclining lines to create a "table" impression.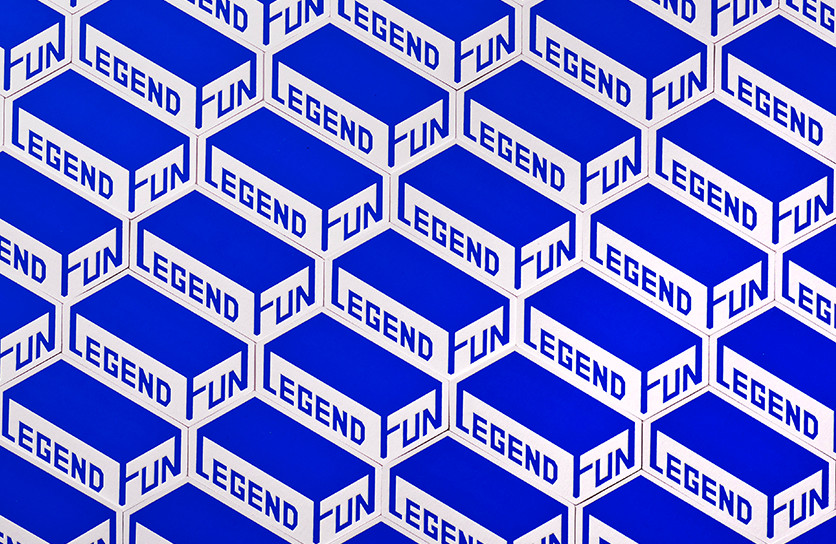 In addition to the clean blue and white colors, the line's unique tilt angle design allows a playful uniform visual design model for other applications - be it business cards, promotional material or in-store menus, even the men's and women's bathroom signs.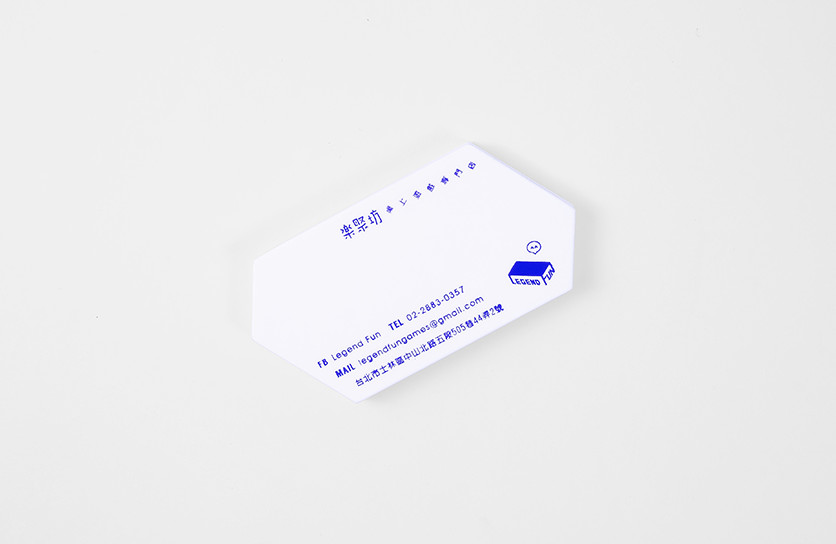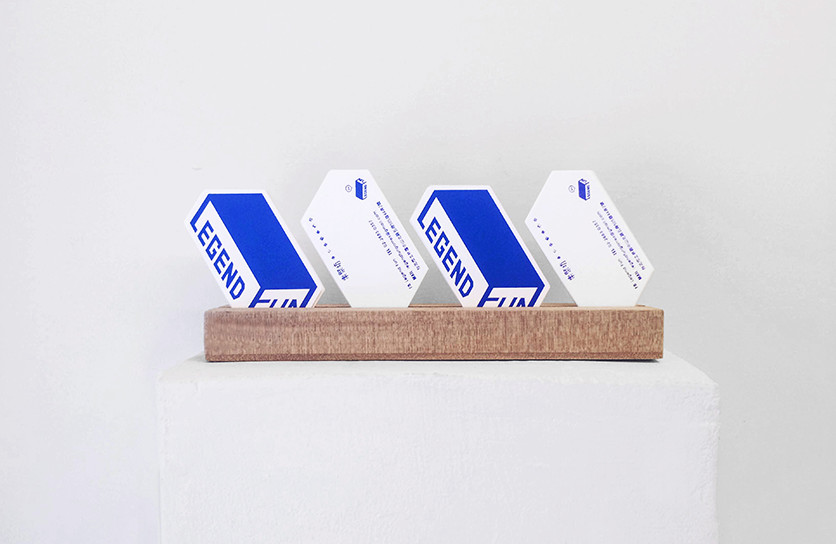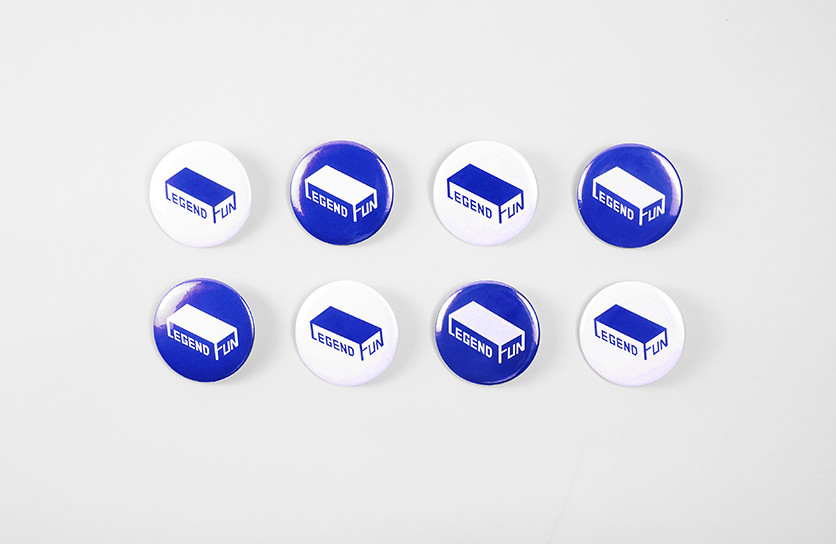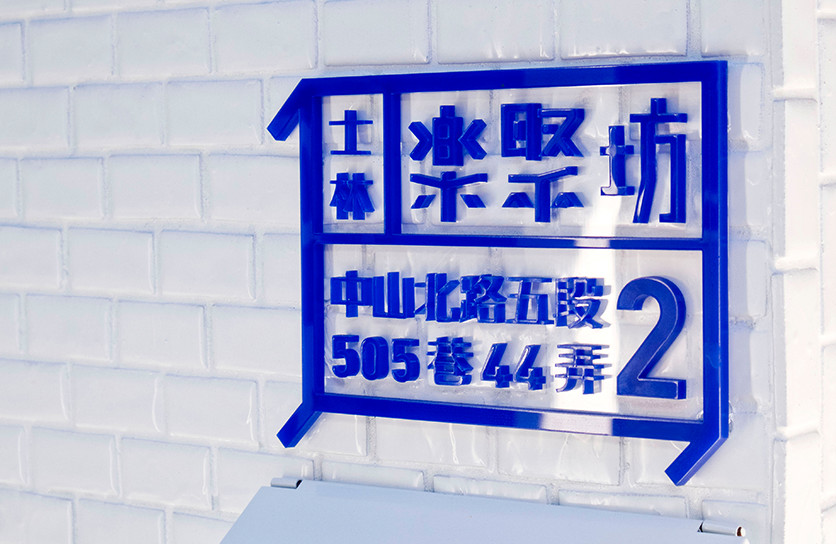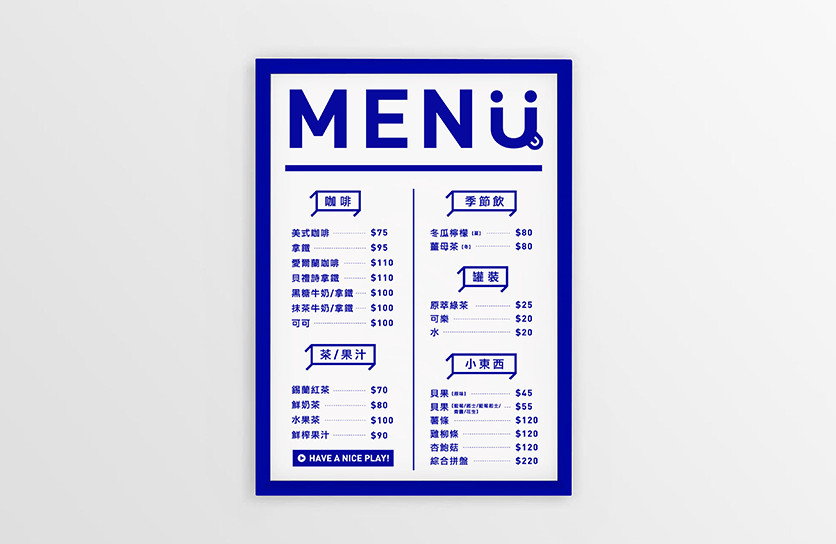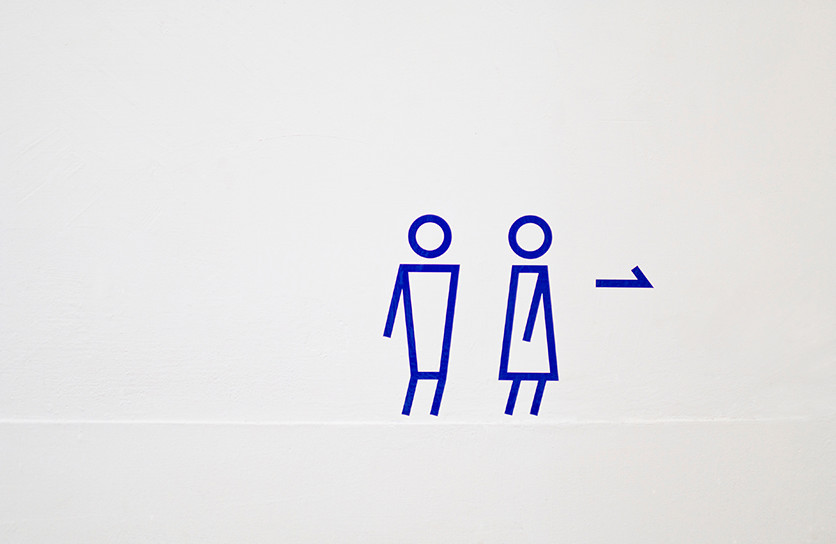 The leaflets distributed during the store's opening also used the concept of "table".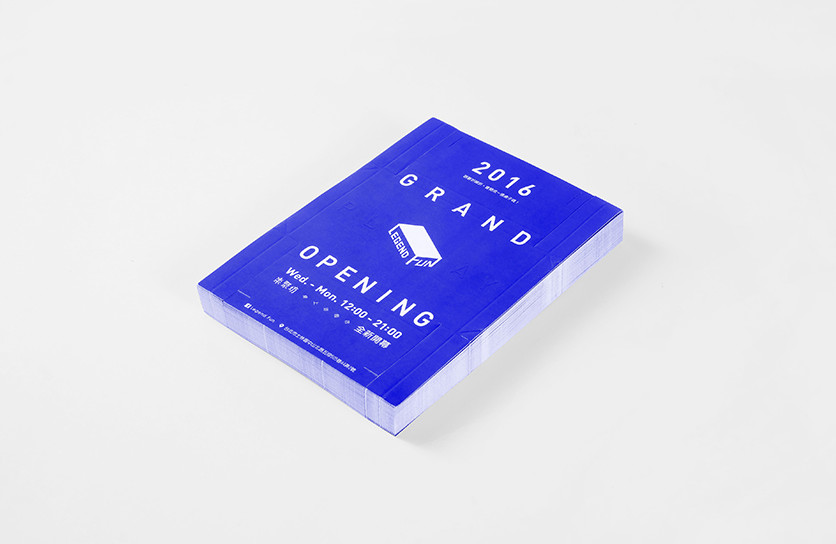 A seemingly simple single-page, that allows you to fold along the fold lines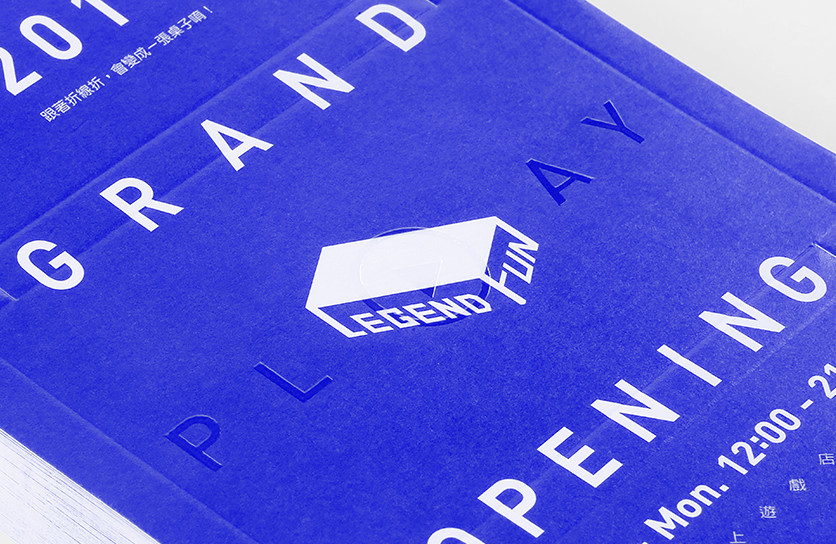 You can transform it to a cute mini "table" - quickly combining the association between the table and Legend Fun's brand designs, emphasising the "board game" impression, with the satisfying experience of paper-folding. This increases Legend Fun's entertainment theme. Small, yet the leaflet embodies creativity.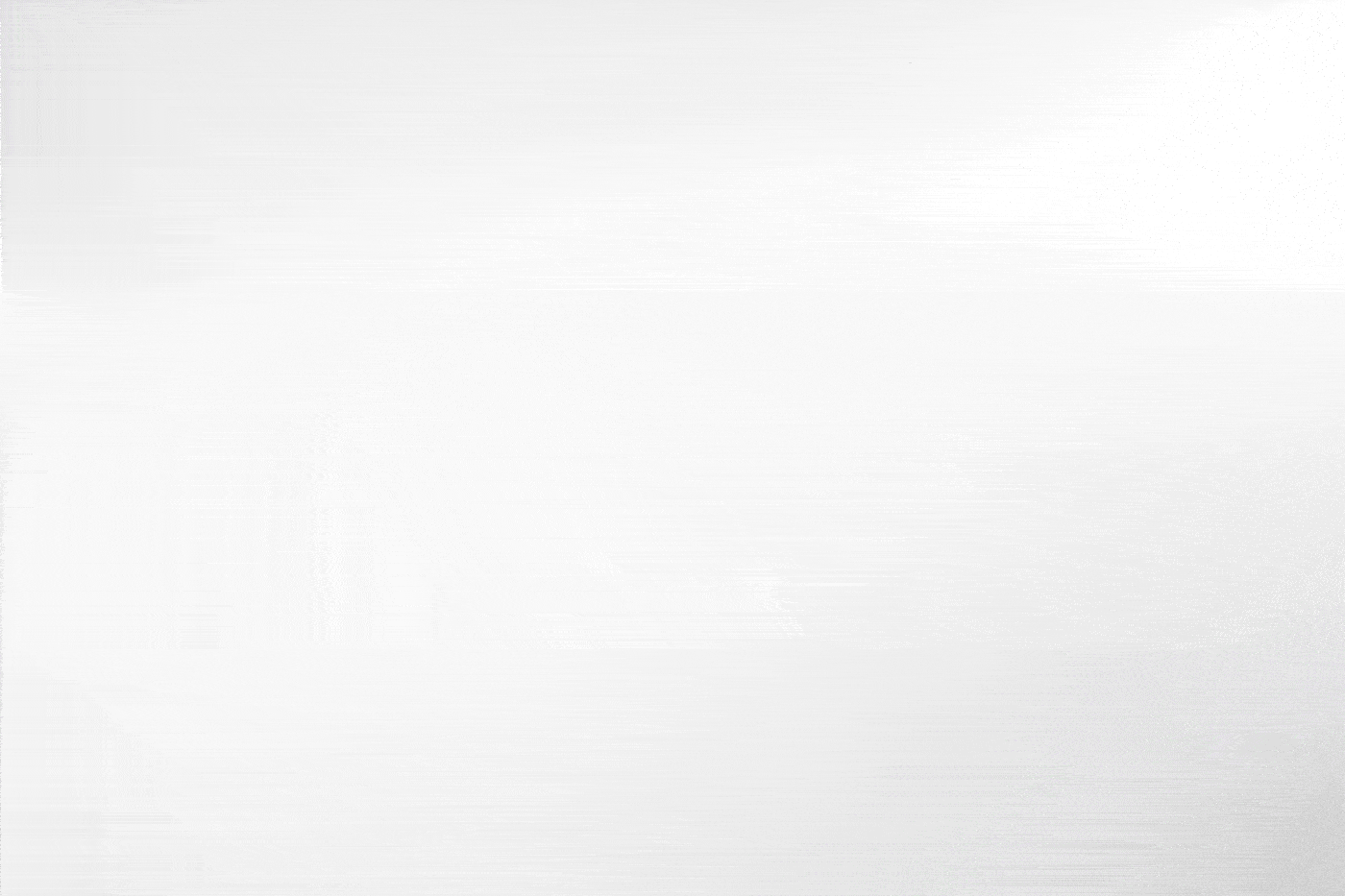 Legend Fun's exciting brand logo resolves the brand design dilemma by shaping the image and capturing the essential feature of the "board games"– a table. This easily improves the brand's associative memory recognition and gives the store a unique personality and image.