The logic of simplicity – minimalist logo for AGSX
Nexty Case

---

By: Gordon Guo

---

Services

Branding
Digital
Logo Design
Web Design
Incorporating a minimalist approach into your logo design spares your consumer the clunky, gaudy design of your less sophisticated competitors and solidifies your place as a contemporary brand.
Behind what looks like a seemingly mature and complex design, a logo is simple and its values aren't fixed and absolute. When companies create logos, they often think about brand strategy and brand awareness.
In more basic terms, how easy it is to convey what the company is about in a way that forms an image - a 'super symbol' - in consumer's minds.
CASE | Australian Gold and Silver Exchange
AGSX is a provider of gold and silver products, and currency for exchange trading services in Australia. With new business development, a change in strategy and business expansion they needed a new corporate image that defined their new direction.
Nexty had the privilege to help AGSX rebrand and develop their website design.

REBRANDING
Their rebranding strategy was creating a very simple design to create an easy-to-identify image. The logo consists of two opposing rectangles both in gold and silver to correspond to its colour, which makes it easy to remember and recall.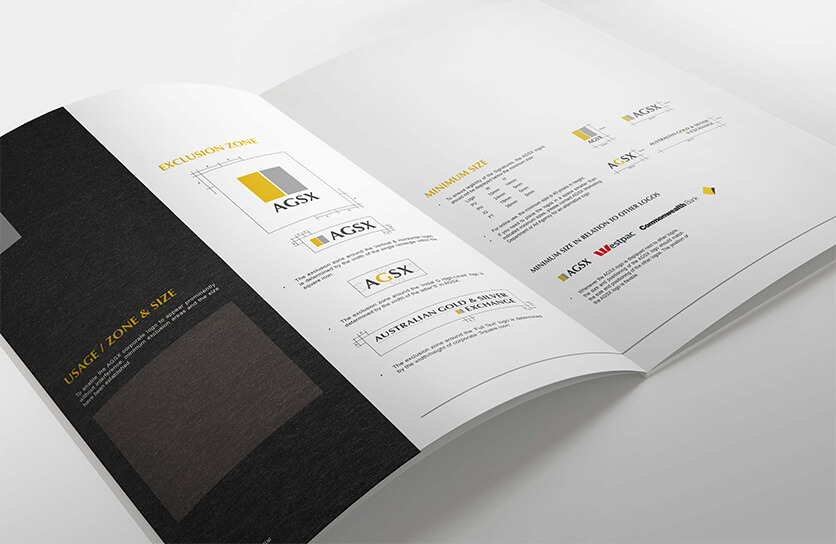 The shape and bold font conveys a serious but solemn attitude.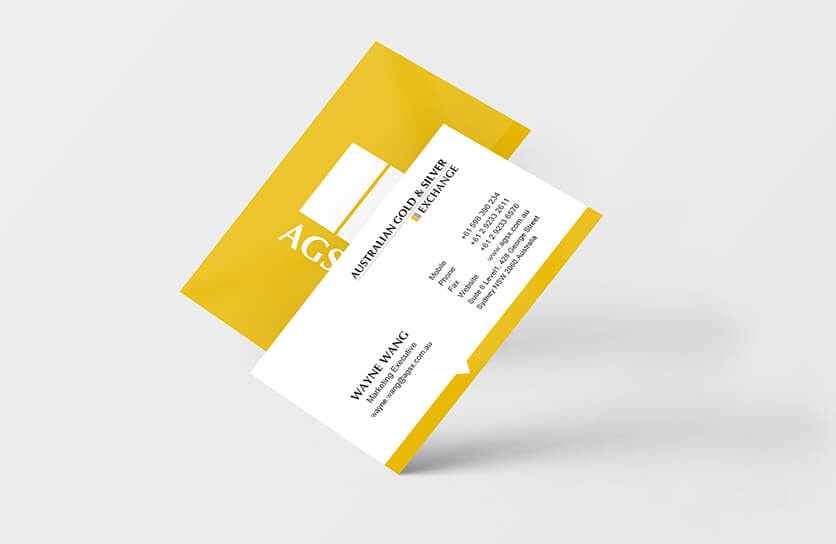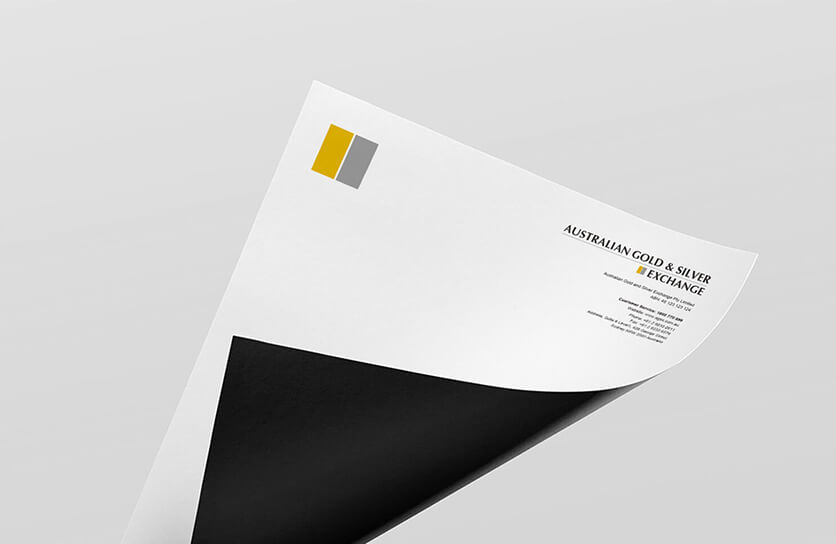 With the intent of making the rectangles the first element of consumer identification, they represent a feeling of security and stability; as the doors leading to wealth.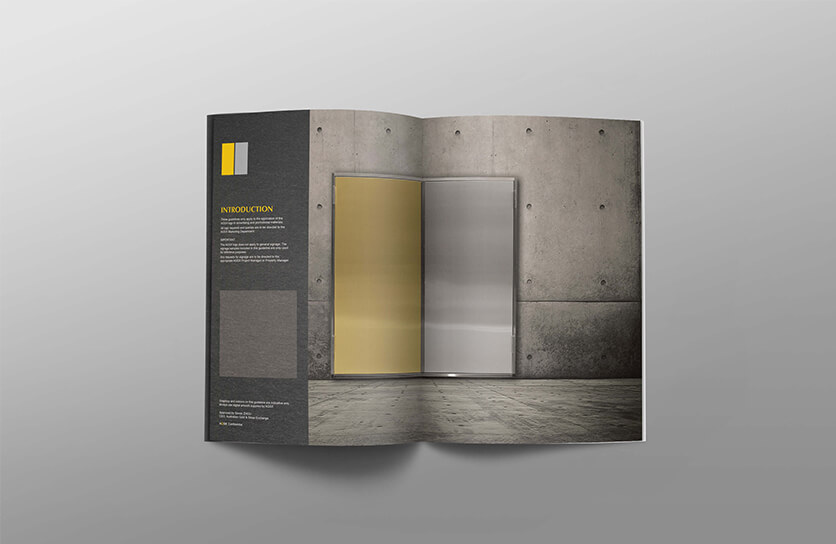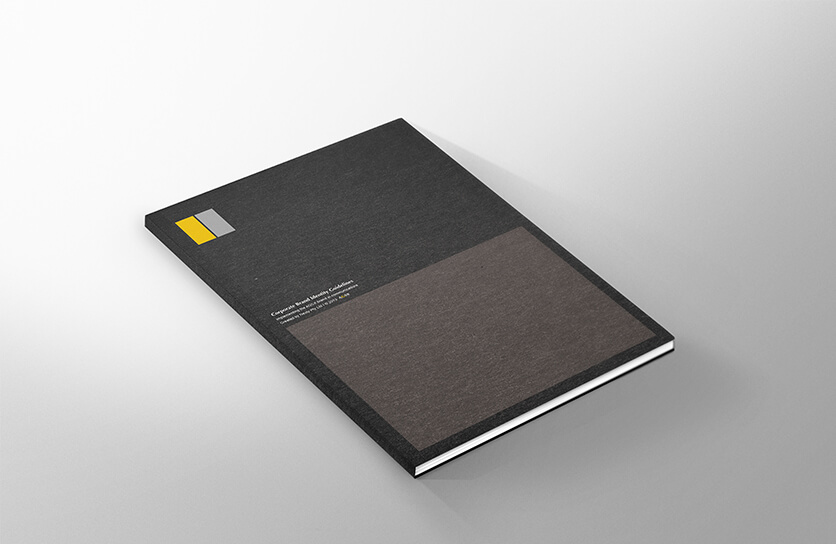 The gold and silver logo encapsulates and represents the gold and silver currency trading service.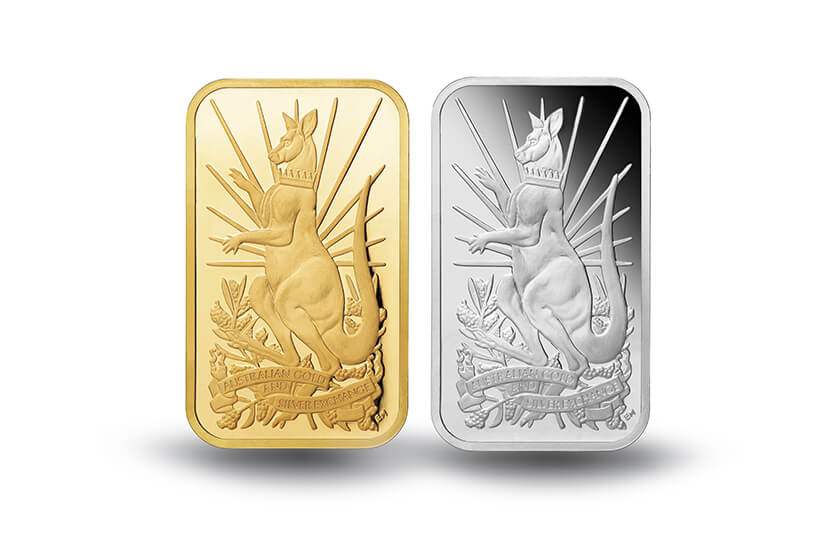 After performing pre-product rendering, Nexty came up with this refined image.
To become a 'super symbol' the simplified images strengthened brand recognition in subsequent marketing efforts.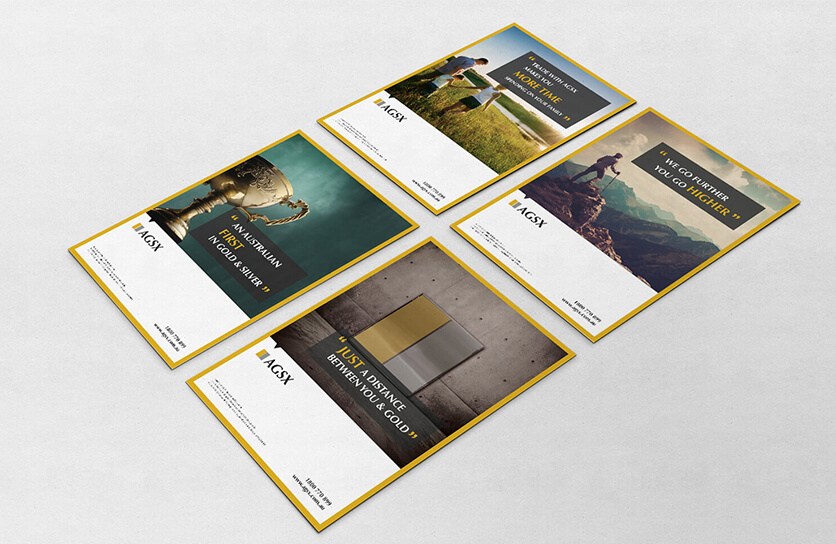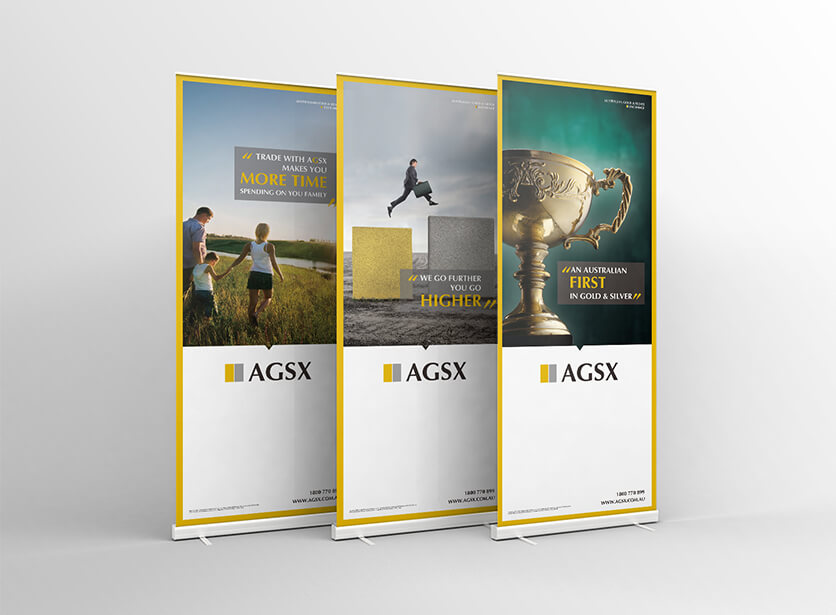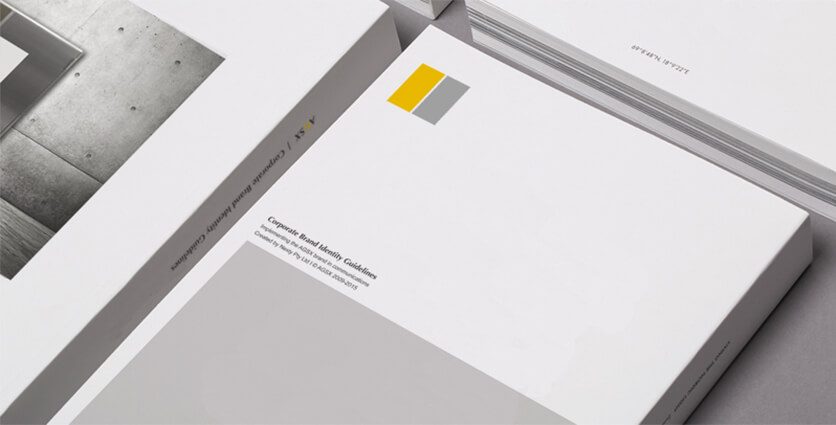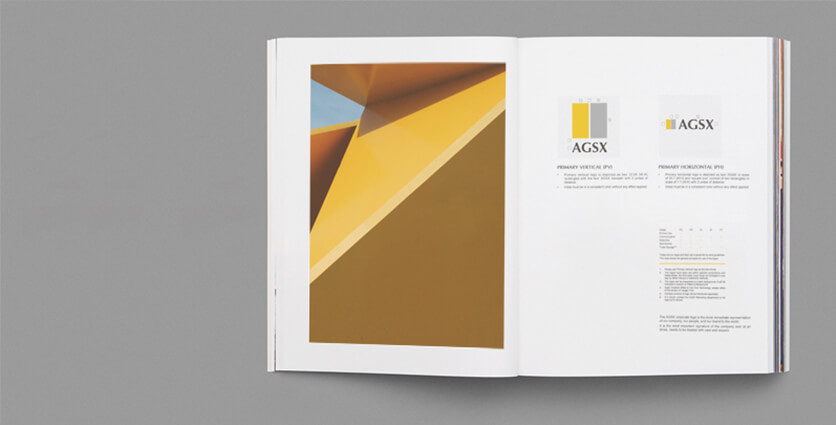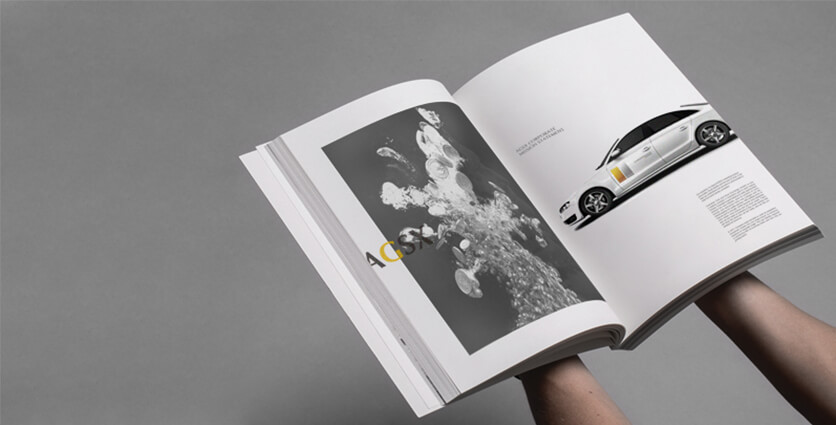 WEB DESIGN & DEVELOPMENT
AGSX conducts online gold and silver trading so a well functioned website is needed to support business activities.
To continue keeping a simple yet refined brand image, the website uses a card-based web design, giving bursts of information that is easy to see and digest.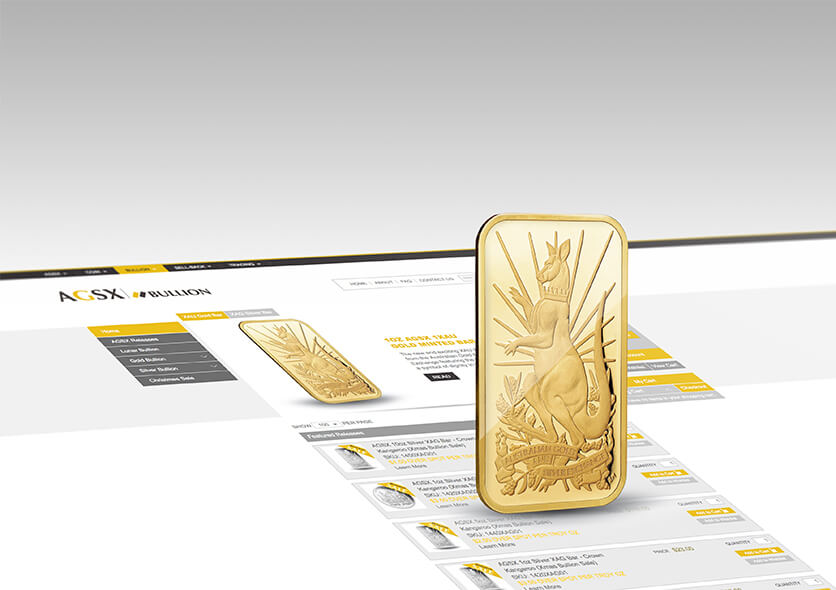 The website has a built-in PayPal option and other secure third party payment systems to provide customers with a variety of online payment options to meet the diverse needs of online shopping.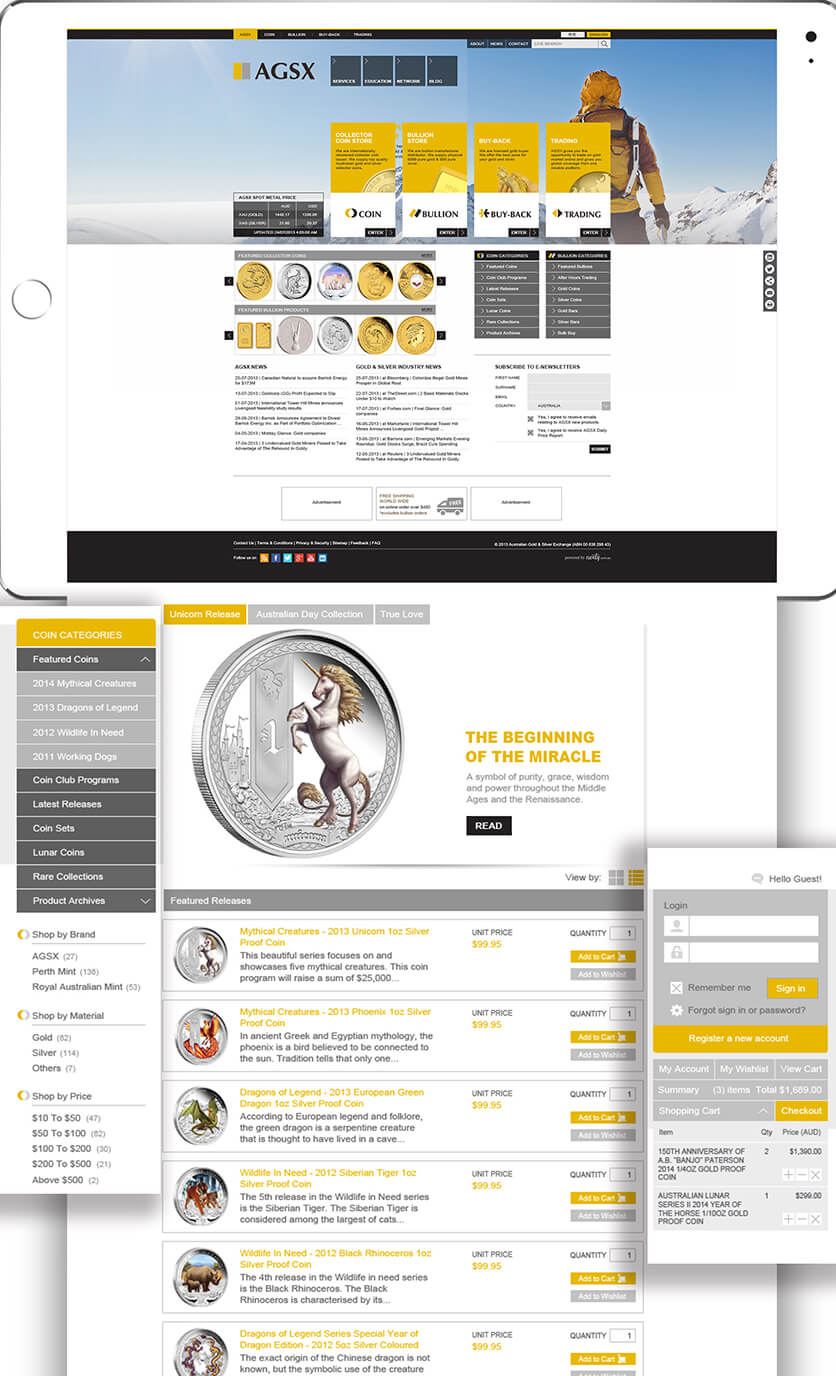 Their website provides information about gold and silver transactions while also providing the price of gold in real-time so that customers receive the most up-to-date information that is practical for their needs.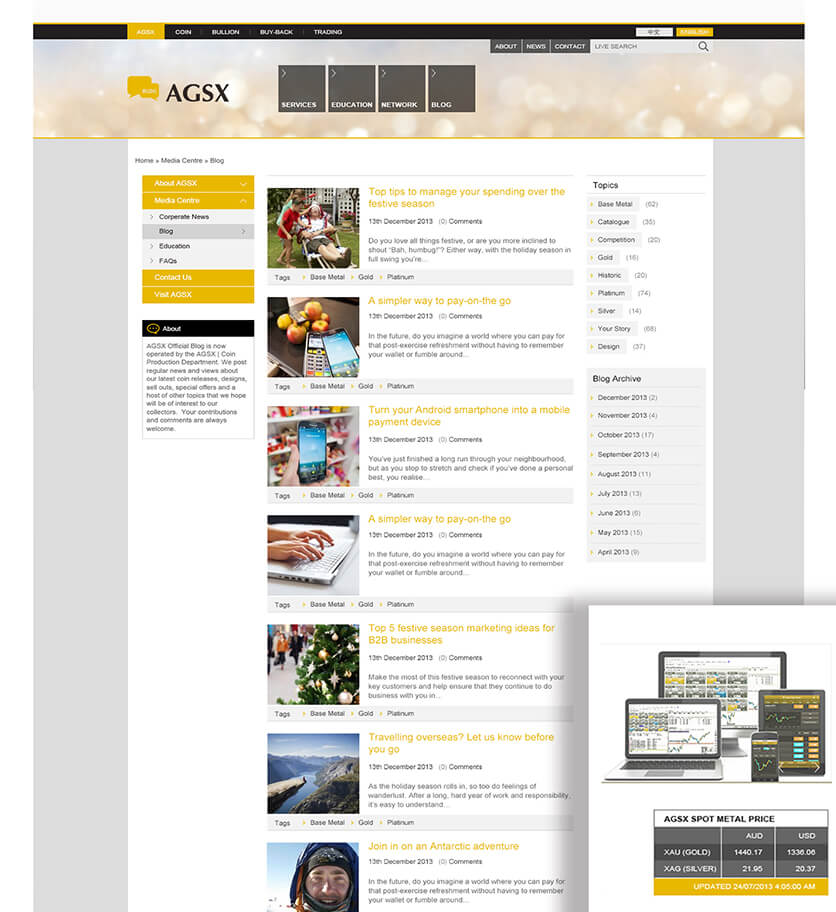 To ensure safety of customers' personal payment information and are confident that they are using a reliable service, the website uses SSL digital certificate technology that encrypts payment and personal information.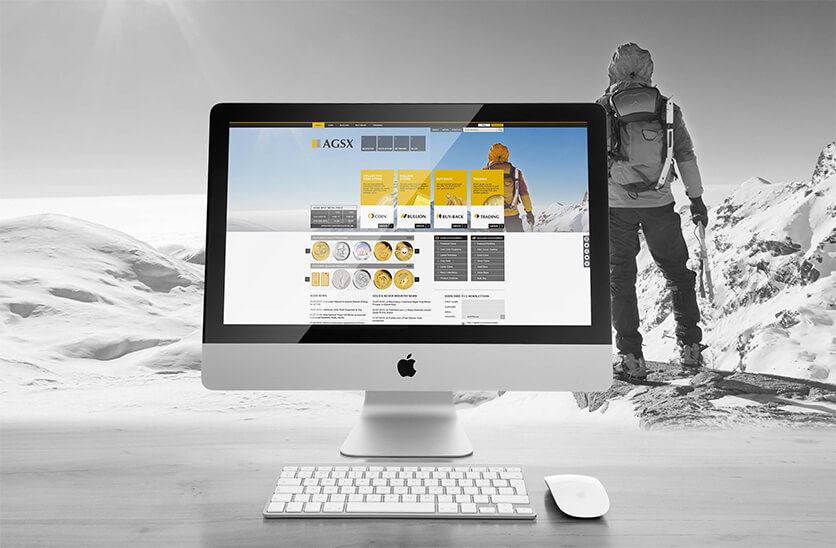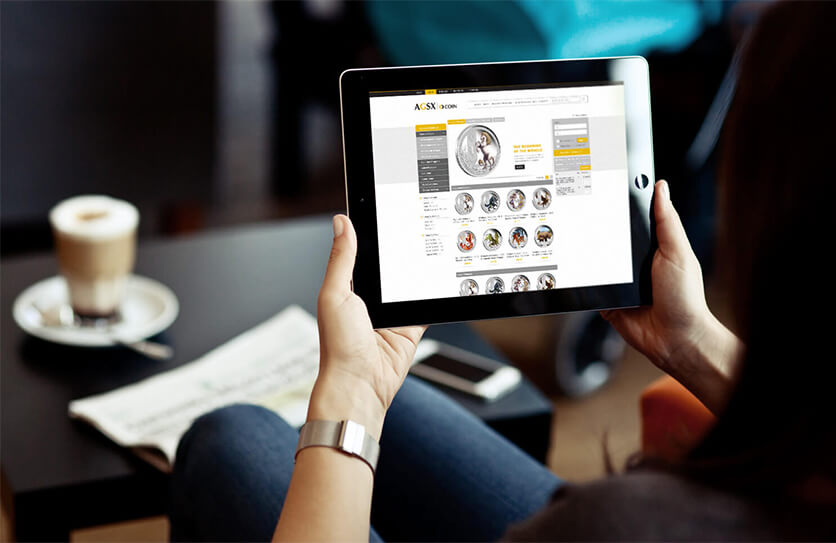 The mature website design reflects the rationality and objectivity of the logo, and further extends what AGSX wants to portray in terms of their services and products.
So, while their logo looks like a random picture, it holds a powerful brand image and brand strategy that easily signifies to customers what AGSX is about.